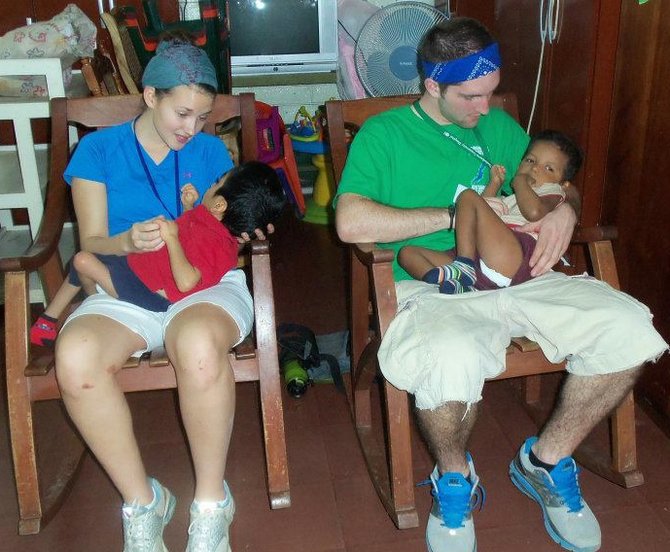 Schroon Lake — Students from Schroon Lake and Elizabethtown-Lewis schools are joining forces to assist children in Nicaragua.
A spaghetti dinner will be served Sunday, March 10, 4:30 to 8 p.m. at the Cobble Hill Inn in Elizabethtown to raise money to educate students in the third-world nation. Tickets are $10 a person and $30 for families of four or more people.
The dinner is sponsored by the National Honor Society chapters at Schroon Lake and Elizabethtown-Lewis schools along with the Cobble Hill Inn, which is providing the spaghetti and garlic bread.
The local students hope to raise $1,500 to be used to pay tuition costs for Nicaraguan students who have lost their sponsors. In Nicaragua students must pay to attend school. Those without the money must find sponsors.
"It is important to remember that this fundraiser is to cover the costs of these students' tuitions just for this year," explained Clare Whitney, a Schroon Lake student heading up the dinner with ELCS student Brody Hooper. "They will still need long-term sponsors to keep their education going. That's why this event is also about education awareness. There is no overstating how crucial an education is to the future of Nicaragua.
"In addition to raising sufficient funds to support these students, we also aim to spark the flame of hope in people here to find it in their hearts, and in their wallets, to take on the sponsorship of a student and change a life forever," she said. "For $140 a year, someone can sponsor a child to go to school and pay for their uniforms, shoes, books, and other school materials."
Whitney and Hooper are both members of the North Country Mission of Hope leadership board. Whitney has twice been to Nicaragua and plans to go again in July. Hooper was there a week ago.
(Continued on Next Page)
Prev Next
Vote on this Story by clicking on the Icon