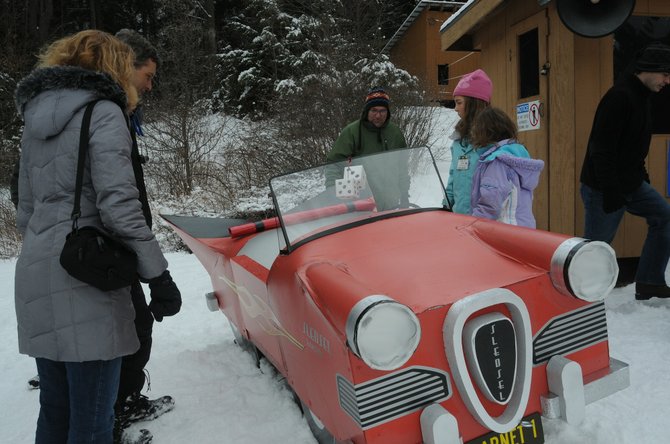 CHESTERTOWN — For 37 years, local residents have fought off cabin fever with a beloved local event — a kooky sled race that annually provides plenty of family fun.
Each year, relatives and friends get together weeks in advance of the race to fashion weird craft — anything from simple cardboard creations to complex or bizarre feats of engineering — to slide down the snowy slope of Dynamite Hill Ski area.
The friendly competition, called the Krazy Downhill Derby, is set for Saturday Feb. 23 from 9 a.m. to 2 p.m.
This year, participation in the event is expected to be greater than ever, and plenty of socializing is undoubtedly in store.
Registration for the sled race is from at 11 a.m., with the competition starting promptly at noon.
Spectators are urged to arrive early. Certificates and prizes will be awarded for fastest, most creative, funniest and more. A scavenger hunt is to be held from 9 a.m. to 10:30 a.m. and a hockey shoot-out will be conducted through the morning.
Refreshments will be served in the ski hut, and prizes will be awarded.
There is a minimal $3 per-person fee for entering the race. For details, call 494-2722, or visit: www.northwarren.com.
Vote on this Story by clicking on the Icon