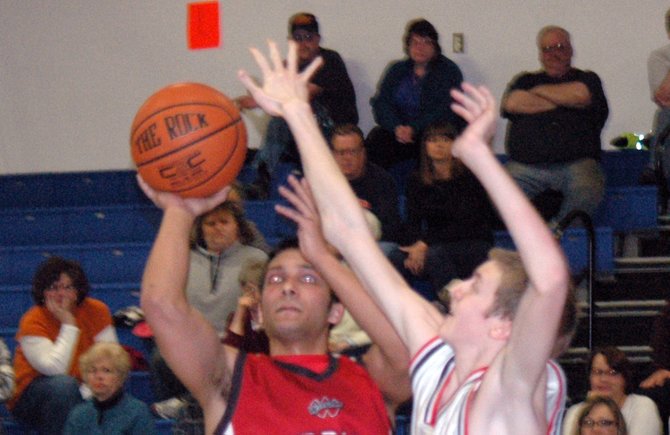 Westport — While entering the 2013 Section VII/Class D playoffs as a ninth seed, the Willsboro Warriors were not going to give away their title as defending champions without a fight.
In the opening round against Westport Feb. 20, the Warriors fell behind early but clawed their way back to within two points late in the fourth quarter before the combination of Anderson and Jonathan Gay sealed a 43-36 Eagles victory.
"We played really good team defense, as they did," Eagles head coach Michael "Ike" Tyler said after the game. "They made some big shots and they were not going to go away."
"They played hard tonight," Willsboro Head Coach Jim Spring said. "The kids worked hard, worked hard and worked even harder."
The Eagles held a 9-4 lead after the first quarter which they extended to 13-4 early in the second quarter. The Warriors responded, outscoring Westport 10-4 for the rest of the first half, cutting the lead to 17-14 at halftime.
Trailing by seven after three quarters, the Warriors came out firing in the fourth, cutting the Westport lead to just two quickly.
With Westport leading 36-34 with two minutes remaining in the game, Anderson Gay connected on a long three-pointer and then hit the front end of a one-and-one to give the Eagles a 40-34 lead.
"They were playing good defense inside and I was able to get off a good shot," he said. "When I got to the free throw line on the next play, coach told me to use my knees. It's something that we worked on in practice all the time."
Anderson's twin brother, Jonathan, sealed the game connecting on three-of-four free throws in the final minute.
"I was relaxed and I didn't look at the clock," Jonathan said. "I took my time like I do in practice."
(Continued on Next Page)
Prev Next
Vote on this Story by clicking on the Icon