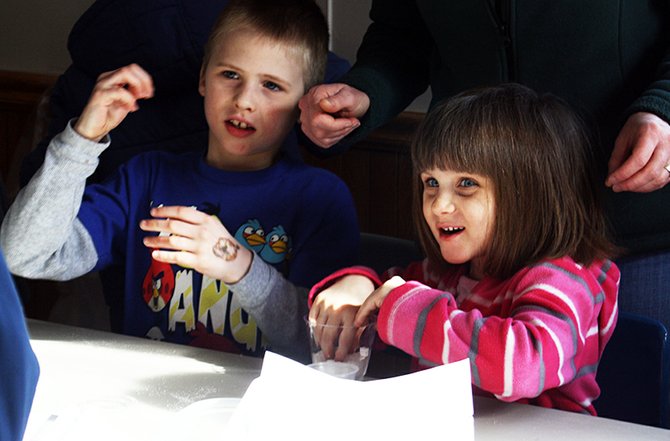 "Molly is the kind of person who can say, 'Let's count paper clips!' and get 50 kids to do it," Bonn said.
You don't have to take Bonn's word for it, either—wave upon wave of children flooded the registration area, located in the transportation museum's store.
It's there that one can find Flynn, who explained the origins of the event.
"We always said you could run a fun run every single week for the entire year, and people would come, so we thought, 'all right, well how can we do winter?'," Flynn said. "Then we had this idea last year, 'what if we made the race an obstacle course?'"
From there, things quickly began to fall into place.
"We were approached to be a part of this group called the Kids Corridor, and they came up with this whole 'Snowball' idea, and here we are," Flynn said.
This year's Snowball was the first of its kind in the North Country, and it won't be the last so long as the community continues to support it.
Bonn explained that they've been able to run the event on a very tight budget, and they rely on funds and donations from the community to make it happen.
Without these winter "extravaganzas," as Flynn called them, we won't have kids like Max doing what they do best—finding the silver lining among the gray winter clouds, and having fun doing it.
Vote on this Story by clicking on the Icon