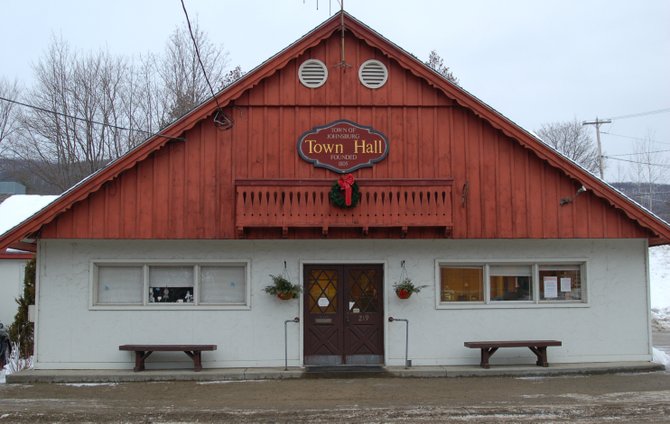 continued — "Our opinion wasn't even asked," Olesheski said.
But Councilwoman Kate Nightingale said she wouldn't vote on a resolution that she hadn't seen in writing first. That prompted Vanselow to postpone a vote on a resolution regarding the SAFE Act.
"That's for next meeting, "Vanselow said, promising to prepare a resolution that mirrors the resolution enacted by the county Board of Supervisors.
Cable contract
In other business, the board discussed a request by Hamilton County Cable TV/Gore Mountain Gore Cable TV seeking a five-year extension in its contract with the town for the cable TV franchise in the town of Johnsburg.
In the extension agreement, the cable company pledges to upgrade its digital equipment and bring cable broadband service to an area encompassing a 3-mile radius around the hamlet of North Creek.
Vanselow asked the board if it was agreeable to extending the contract with those enhancements, but board members wanted Vanselow to seek additional concessions from the cable company.
"It seems to me that there should be something whereby they agree to serve a few more customers each year," Councilman Eugene Arsenault said.
Resident Nessle agreed, saying that if the cable corporation is given a monopoly for cable service in the town then in exchange for that, the cable corporation ought to have to expand service in the town incrementally "from time to time."
Resident Dave Bulmer asked if there's anything in the contract that establishes rates and specifies the manner by which the cable company can raise those rates. Arsenault read a clause from the contract that states that any rate increases must be approved by the town and by the Federal Communications Commission.
"Then at minimum, the current rates ought to be spelled out in the contract," Bulmer said.
"I have quite a list," Vanselow said. He pledged to go back to the cable company and get answers that he will report back to the board at its next meeting.
Vote on this Story by clicking on the Icon