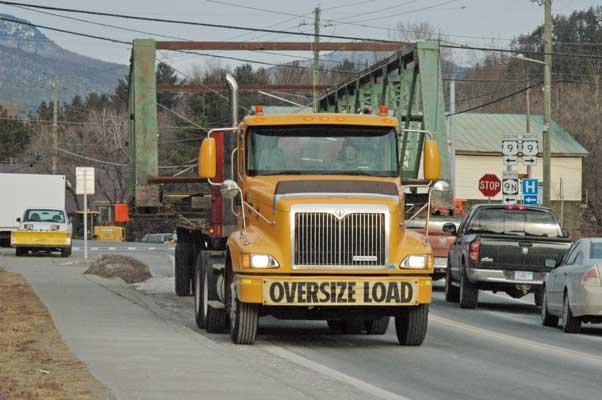 Elizabethtown — As the Essex County Department of Public Works continues to deal with the aftermath of Tropical Storm Irene, Commissioner Anthony LaVigne told members of the DPW Committee Feb. 13 that more funding was needed to fix bridges.
The committee moved a resolution to bond for up to $4,345,000 for bridge construction. LaVigne said that the funding would help the county catch up on its five-year plan, which was turned on its side after recent natural disasters.
"The funding is for an additional seven bridges," LaVigne said. "We try to anticipate how much the project is going to cost through all phases. This is really a rough estimate of what I am going to need but I do know that these bridges have to be addressed soon."
LaVigne said that with the department falling behind schedule, they have received three red flags on bridges that they were not anticipating. He added that funding through bonding allowed the county to use its CHIPs funding for roadway repairs.
"CHIPs funding has stayed at the same level while costs continue to go up," he said.
Currently, the county is working on the replacement of the Otis Lane Bridge.
"The new bridge steel is being installed and the work was accomplished with both county and contracted personnel," he said.
LaVigne also said that the county will be working on the Adirondack Loj Road Bridge in the spring.
"A temporary bridge will be installed sometime in the spring with the construction on a replacement bridge starting soon thereafter."
LaVigne removed a resolution requesting a maintenance helper position be filled because he wanted to give county manager Daniel Palmer a chance to look over the request and make a recommendation. Under new county guidelines, all positions that become vacant need county board approval in order to be filled.
(Continued on Next Page)
Prev Next
Vote on this Story by clicking on the Icon