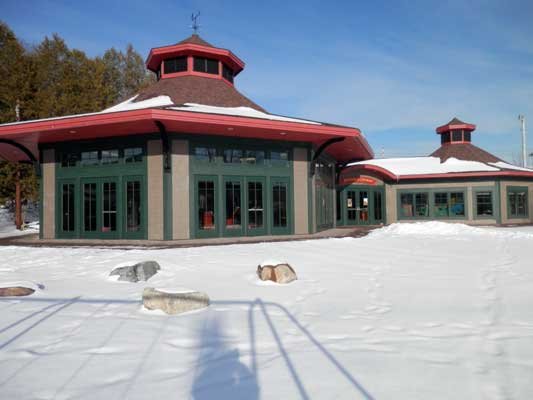 In recent years, the peaceful community has been somewhat overshadowed by their neighbors down the line in Lake Placid, in terms of an overall capacity to consistently party hardy.
Admittedly, weekend visitors tend to lend a hand in enhancing Lake Placid's reputation as a party town. As everyone knows, it's always easy to let your hair down, when you're from out of town.
Back in the 1930's and '40's when Saranac Lake's population included several thousand temporary residents 'taking the cure', there were over 25 bar rooms in operation, and there were likely many others that served drinks under the table.
During the Prohibition era, there were many adventurers who traveled north to Canada for a ' fishing' expedition'. Although they often neglected to bring along rods, reels, tackle, or creels, the spacious trunk of their Packard was usually filled to capacity on the return trip. Conveniently, the village was located along a route popular with bootleggers, who regularly spirited spirits from Montreal to New York, in those early days.
Following the repeal of prohibition in 1932, the bar trade returned to Saranac Lake in a big way.
At the time, there was little else to offer TB'ers in terms of entertainment, and most patients were required to spend their time in bed, or lounging on a cure porch.
Radio was limited and television was not yet available. As a result, TB patients, also known as 'consumptives,' often utilized the consumption of alcohol to satisfy their entertainment needs.
With a long held tradition of sharing both their celebrations and compassion with neighbors and visitors alike, it's no wonder Saranac Lake has been ranked among The 100 Best Small Towns in America, no. 1 in New York, and no. 11 in the USA.
And for those brave souls who dare to venture off for a late night, bar-hopping expedition through the town, it's easy to understand why National Geographic Adventure Magazine ranked Saranac Lake among the 100 Best Adventure Towns in America. Keep the party going!
Joe Hackett is a guide and sportsman residing in Ray Brook. Contact him at brookside18@adelphia.net.
Vote on this Story by clicking on the Icon