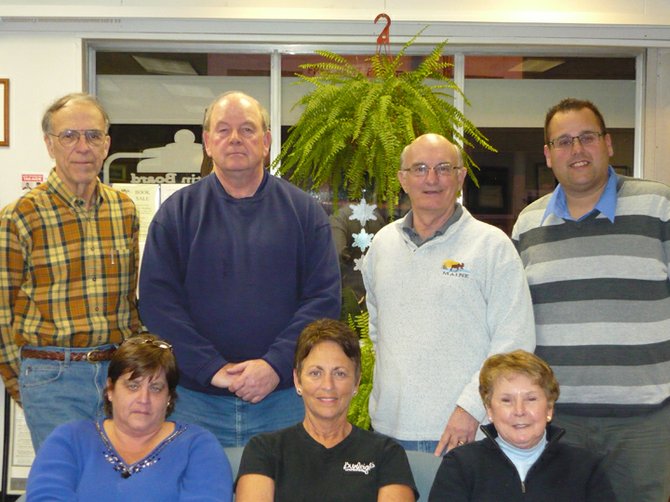 continued — The TMSP also participates and is involved with other events and works closely with organizations in Ticonderoga as well as the town.
"We are thrilled to expand the partnership between the chamber and the TMSP to not only create a closer relationship, assist them with their events and projects and public relations, but to better serve the Ticonderoga area as a whole," said Matthew Courtright, chamber executive director. "The strengthening of this partnership will assist the Ticonderoga Area Chamber of Commerce in their efforts to serve, market and promote the Ticonderoga area. It will also support economic development and growth, our other chamber partners and the communities that the Ticonderoga Area Chamber of Commerce serves.
"Expanding our partnership make sense for both organizations as we work together to strengthen and grow the Ticonderoga area," he added. "The chamber will continue to work hard to serve our members, the business community and the Ticonderoga area as our key focus. This partnership is mutually beneficial for both organizations and will certainly allow further development."
For more information people can contact the Ticonderoga Area Chamber of Commerce at 585-6619, chamberinfo@ticonderogany.com or visit its office at 94 Montcalm St.
The Ticonderoga Montcalm Street Partnership is a not-for-profit organization established in 2007. Its mission is to create and enhance the economic, historic and social development of Ticonderoga's traditional business district, employing the National Trust Main Street Center's guidelines for organization, design, promotion and economic restructuring. Meetings are held monthly and volunteers are always welcome. Like the Ticonderoga Montcalm Street Partnership on facebook to stay up to date on TMSP events, news and more. For more information on the TMSP visit www.timainstreet.org.
The Ticonderoga Area Chamber of Commerce serves, markets and promotes the Ticonderoga area including, Ticonderoga, Crown Point, Hague, Moriah and Putnam. The TACC plans and hosts free community events, events that draw area visitors, assists area organizations with their events and projects, provides small business support and resources and business referrals, answers community and visitor questions and requests via phone, Email and mail, sends visitor area information upon request, keeps an online calendar of events, as well as an array of benefits for its members.
For more information on the Ticonderoga Area Chamber of Commerce go online at www.ticonderogany.com or "Like" on Facebook or follow TiconderogaADK on twitter.
Vote on this Story by clicking on the Icon