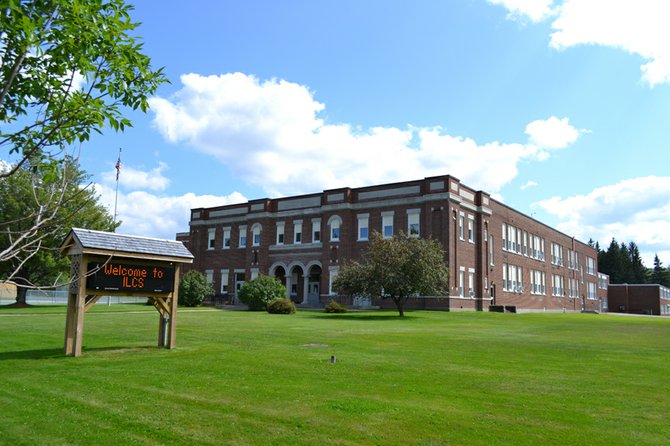 continued — Brand continued in his letter by saying that shifting more of the school costs from the state to the local level and expecting the community to absorb the increase is unrealistic.

"The state must recognize the unique situation we are faced with as a 'frontier school' and provide assistance that will allow our students the educational opportunities they deserve," Brand wrote.
Board members also discussed getting the community involved with the effort to get the school aid cut rescinded. Therefore, they set a special board meeting on Feb. 25 at 6:30 p.m. in the school cafeteria. The purpose is to hold a budget workshop, and the community is invited to attend.

In addition, board members agreed to act upon the decision made at the joint town/school board meeting on Feb. 6 and form teams composed of select members of each board that would call upon community organizations, explain the state aid cuts and effects, then call to action members of the community to reach out to the governor, senators and representatives to call for the school aid cut to be rescinded.
Other business
•The board approved the adoption of the means tested senior tax exemption update recently approved by the Town Board.
• It was announced that the school mural project headed by art teacher Lauren Arsenault received a grant of $1,600 from the Adirondack Lakes Center for the Arts. The grant covers about 50 percent of the projected cost of the project, and the school will be looking to the PTSO and the community to help with volunteers and donations to lessen the impact of the project on this year's budget. The work on the mural is scheduled to begin the week of June 3.
•Board members approved Chip Farr as Varsity Girls Softball Coach for 2013.
•Superintendent Brand informed the board that the construction project has only one door frame and a punch list of small items to be covered before being fully finalized. Currently, there is $5,300 left in the project's budget.
The next regular meeting of the School Board will be March 12 at 7 p.m. in the school cafeteria.
Vote on this Story by clicking on the Icon