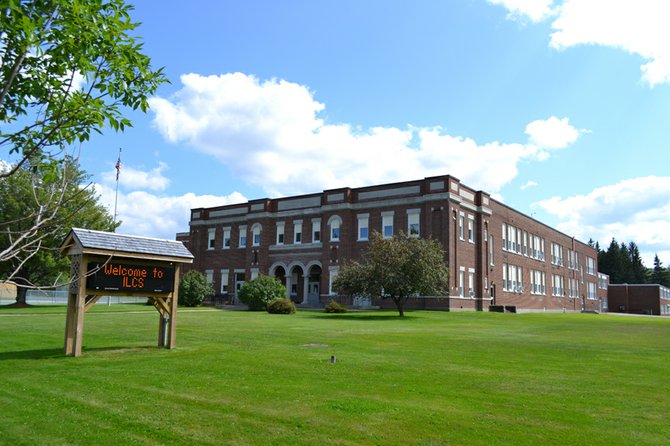 Indian Lake — Indian Lake Central School District (ILSCD) officials say they were surprised by a recent notification of state aid reductions.

The surprise was mainly due to the governor announcing in his executive budget presentation a 4.4 percent increase in aid to education. That translates into an average increase of more than $300 per student statewide.
That's not so for Indian Lake or Hamilton County. For ILCSD, the recent school aid run reflected a net loss of $98,577, a decline of 16.18 percent. The surprise was due to the reduction of $109,426 in high tax aid.
In the district's Feb. 12 meeting, Board President Jon Voorhees and Vice President David Harrington noted that for the past 10 years the district has been able to manage the budget by avoiding an increase in the school tax rate. However, the board was presented with the first draft of the 2013-2014 spending plan, and it reflected a 2.8 percent increase on the bottom line.

Voorhees said this would place the tax levy back to where it was three years ago. According to Harrington, for an Indian Lake property assessed at $250,000, this would translate into about a $120 increase for the year.
Many School Board members have said there may be a slim hope of getting this decline in aid partially or totally rescinded. It was with this belief that letters have been sent to Gov. Andrew Cuomo, Sen. Hugh Farley and Assemblyman Marc Butler.

In his letter to Farley, School Superintendent Mark Brand wrote, "When you combine the state aid reductions with the tax levy cap and virtually no mandate relief, we have had to eliminate 4.5 full-time positions at a time when the state education department and Legislature has imposed new requirements (Common Core Standards, APPR, etc.) for student achievement. Honestly, we have been very creative locally and met these challenges. As evidence of our achievement, we were recognized this year both at the state and national level as a 'School to Watch' for our middle school academic program. All of our academic progress is now at risk."
(Continued on Next Page)
Prev Next
Vote on this Story by clicking on the Icon