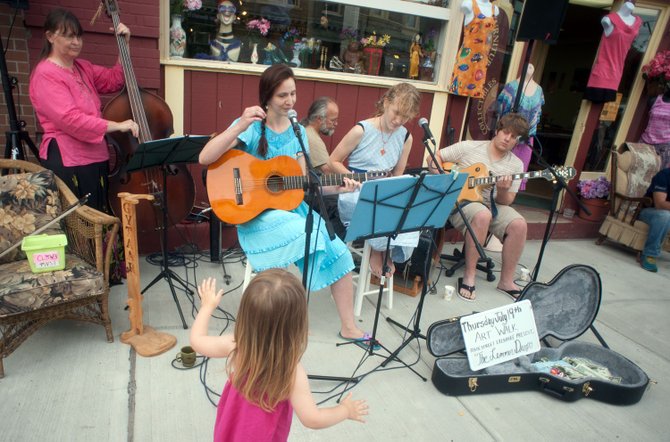 Saranac Lake — Whether you are hungry for good music, starving for community action or just in the need of a great day, local artists are pooling their musical talents to raise spirits as well as funds for local food pantries.
The third annual Musicians Unite for Local Food Pantries will be held at the Adirondack Carousel on Depot Street from 10:45 a.m. to around 9 p.m. on Feb. 23.
 "We're going to have everything from a whole recorder ensemble to bluegrass, true rock and roll," musician and one of the event organizers, Keith Gorgas, said. "It is pretty much going to run the whole gambit with a little bit of everything but hip hop, but if someone wants to fill that slot they are more than welcome."
Gorgas said the artists have come together for this sort of musical fundraiser four times and this is the third time they will be playing in Saranac Lake. The first year musicians played in Tupper Lake and the past three years it has been held at the Harrietstown hall.
"We are all volunteer and it was very nice of the people at the Carousel to allow us to hold this event for free," Gorgas said. "We are not an organization, we are just a bunch of musicians that like to get together for a good cause."
The event will benefit the food pantries of Saranac Lake, Vermontville, Brighton, and Duane. Those who attend are asked to bring donations of cash and/or nonperishable foods. Gorgas said cash goes much further, as each dollar donated has the buying power of up to $12 worth of food.
Members of the food pantries will be on hand to collect donations and be available to talk to people about the services they provide.

Over the past few years the event has raised a combined $10,000 for pantries. Gorgas said the funds raised are divided amongst the pantries based on the greatest need.
(Continued on Next Page)
Prev Next
Vote on this Story by clicking on the Icon