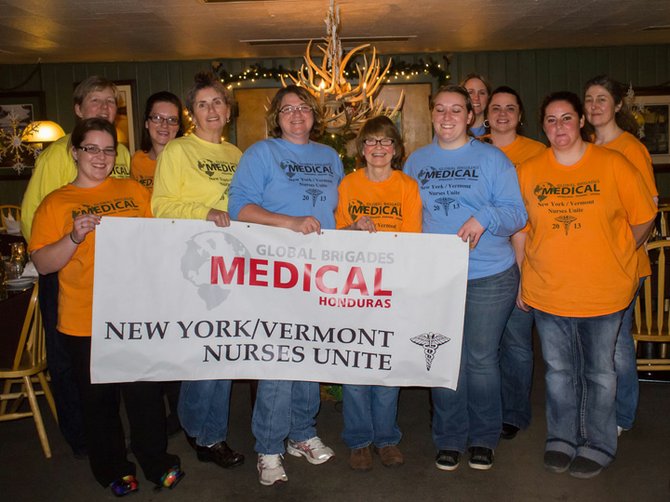 Ticonderoga — Amy Russell struggles to describe the rewards of her work with poor residents of Honduras, but the nurse understands perfectly.
"It's hard to understand if you've never been a part of something like this," she said. "But once you go, you know exactly want I mean. There's a wonderful feeling you get when you help someone in need. The smile you get when you make someone's life a little better is priceless."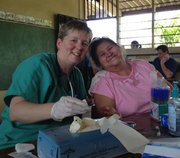 That's why Russell, a Ticonderoga nurse, will lead a group of area health professionals and students back to Honduras March 16-23.
The group, NY-VT Nurses Unite, is part of Global Brigades, a global health and sustainable development organization. Global Brigades mobilizes college students and professionals through skill-based service programs to improve quality of life in poor communities. Groups work in the areas of health care, dental care, public health, environment, architecture, law, business, finance and water development.
In past years local volunteers have traveled with groups from the University of Southern Illinois Medical School and the University of Denver. This is their first trek as their own chapter.
Russell works for Genesis Healthcare at Mountain View Center in Rutland as the director of nursing in training. She is also a clinical instructor in the North Country Community College Ti campus nursing program. Using her contacts in both states, Russell formed NY-VT Nurses Unite.
Making the trip to Honduras with Russell will be NCCC students Angela Fleming, Lori Fuller, Katie Cruickshank, Angie Kilburn, Sara Roskidany and Natasha Pratt.
New Yorkers making the trip include Callista O'Bryan, RN, a NCCC graduate; Anthony Galea, RN, a NCCC grad employed at Inter-Lakes Health in Ti; Monica Lawrence, a NCCC grad employed at Inter-Lakes Health in Ti; Dusti Pratt, RN, a NCCC grad employed by Elizabethtown Community Hospital; Sandra Sprague, a RN employed at Inter-Lakes Health; Selina Lemay-Klippel, an associate professor in the NCCC nursing program; and Maria Fuller, LPN, employed at Inter-Lakes Health.
(Continued on Next Page)
Prev Next
Vote on this Story by clicking on the Icon