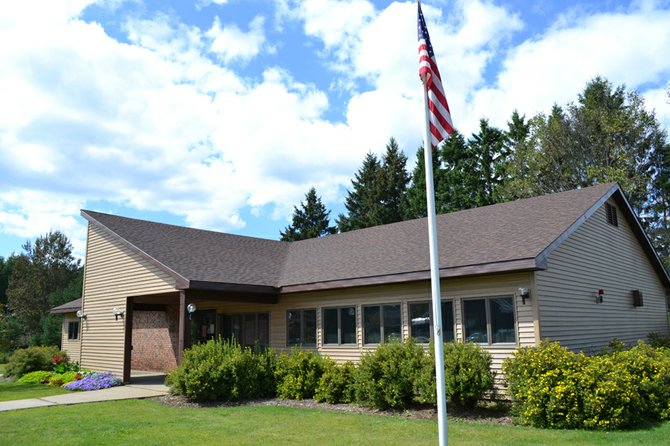 Indian Lake — The Monday, Feb. 11 Indian Lake Town Board meeting was met with an unusually large number of attendees upset about the state's new gun control law.

Most were members of the local Rod and Gun Club and were in attendance to support a resolution to defy and repeal the recent New York state gun control legislation embodied in the Secure Ammunition and Firearms Enforcement Act (SAFE). The SAFE Act, being referred to as the most restrictive gun control law in the country, was signed into law Jan. 15, 2013. It is supposed that the law was a response to the horrific shootings at the Sandy Hook Elementary School just before the Christmas holiday this past December.
Opposition to the law has been based on its supposed Federal and State unconstitutionality, tightening and frequency of licensing standards, restriction of ammunition magazine size, etc.
Supervisor Brian Wells read a proposed resolution that was closely modeled after a resolution recently put forward by Ulster County. The resolution passed in a 3-2 vote of the board with Councilwoman Sally Stanton and Councilman John Valentine both casting "no" votes.
Immediately following the vote, Stanton offered an explanation for her voting against the resolution, saying that in good conscience she did not believe that the SAFE act should be repealed because it does have some benefit. Instead, she directed the attention of the board to the recent resolution passed by Hamilton County, supporting the New York State Sheriffs' Association's position on the SAFE Act. Stanton highlighted the six points of the SAFE act favored by this resolution:
Restriction on FOIL requests about pistol permit holders
Killing of emergency first responders
Requirement of NICS checks for private sales (except between immediate family)
Comprehensive review of mental health records before firearms permits are granted and review of records to determine if revocation of permits is required
Safe storage of firearms
Increased penalties for illegal use of weapons
(Continued on Next Page)
Prev Next
Vote on this Story by clicking on the Icon