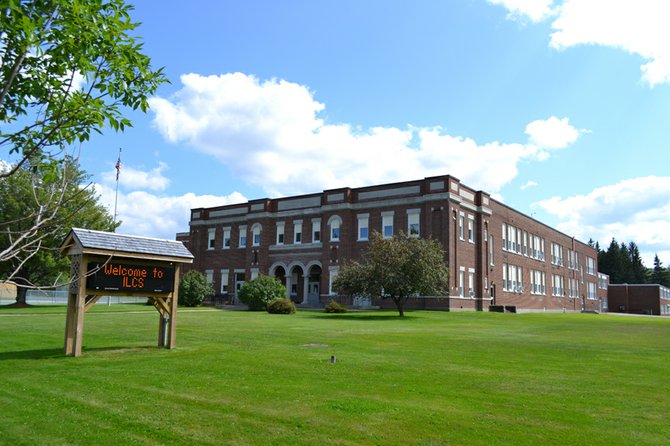 continued — There was mention made that the community is invited to attend BOE monthly meeting and present the board with ideas for activities and courses that they would like to see offered at a school-centered community program. All in attendance agreed.
Community members at the meeting suggested that an open house tour of the school on a given date might be a way to kick-off the development of a more enriched community center program.

There were discussions about taking advantage of the Distance Learning Center for offering adult education courses after school hours, the use of areas of the school such as the library and the Science Lab for business and organization meetings.

The school board was extremely open to more community use of the facilities by community organizations and private party users as long as it did not increase the costs to the school and that rules surrounding the use of the school facilities were not infringed.
Discussions ensued about opportunities for use of shared resources of the town and the district being used to address needs such as the poor condition of the parking lot on the Crow Hill Road side of the school.

Councilman John Valentine also suggested that the town garage and schoolbus garage might want to join forces in pursuing a grant for a bio-fuel boiler that could heat both facilities as they stood side by side.
Valentine said that a wood chip boiler would have the added advantage of generating revenue that would help spark industry locally and keep the money in the community.

Both boards agreed to send representatives to a facility in Lake Placid to further investigate such technology and its viability for the two facilities.
Superintendent Brand closed the meeting by commenting, "If we are not successful in getting more money freed up from the state, we could be looking at a 7 percent tax levy increase. I will recommend to the board that we not cut any more services and resources from this district and its students. We will have to invest in our school and our kids. I suggest that we write Senator Farley, even Betty Little who has been such a great friend over the years. Even Assemblyman Butler. There is money out there that can be gotten for our district through our senators."
The letter Mark Brand wrote to school community members can be viewed by clicking on "news – Our State Aid Falls Off The Cliff" on the district's website www.ilcsd.org.

Vote on this Story by clicking on the Icon