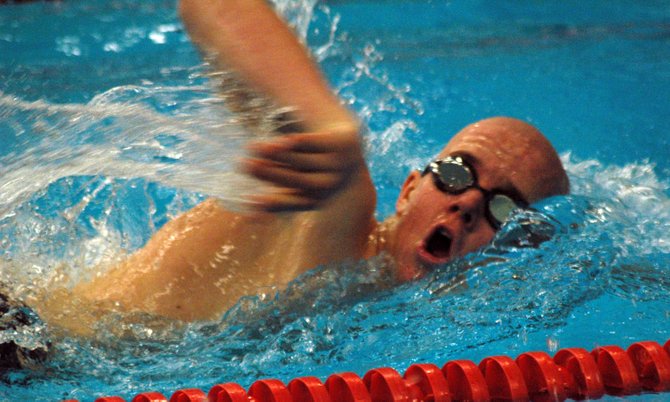 Clintonville — Several members of the AuSable Valley Patriots varsity winter sports programs earned Section VII championships over the weekend as the winter sports post season officially began.
Swimming
Senior Hank McCormick collected his fifth and sixth sectional titles for the Patriots in his home pool Feb. 9, claiming the Section VII championship in the 200 medley with a time of 2:15.04 and the 100 breaststroke with a time of 1:08.81.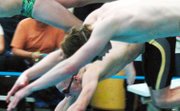 "You go into the race as a favorite, and you hope that you do not screw it up," said McCormick, whose personal best time was over one second better than his competition in both events. "Overall, my goal was not as much to get my best time as it was to just win the events."
McCormick said he was pleased to be heading back to states with a solid group of Section VII and X swimmers.
"You are swimming with a great group of guys, and it is a big honor to go back to states with them," McCormick said. "The people on this sectional team know each other really well."
McCormick said that he will use the two weeks between sectionals and states to work on his stroke and endurance.
"I will use the next two weeks to fine tune my strokes," he said. "For me, this is just a chance to prepare more and use it as a stepping stone to next year because I want to swim in college."
For Hank, swimming is a family affair, as he was presented his sectional championships by his father, Mike, who was one of the first sectional swim champions in 1974. His sixth sectional title also keeps him four ahead of little sister, Emily, who captured her first two crowns as an eighth grader during the fall.
"I'm sure I'll have the bragging rights when she gets done," McCormick joked. "It has really been great to work with her and to see her come from floundering in the pool as a little kid to winning two sectional titles. I am very proud of her."
(Continued on Next Page)
Prev Next
Vote on this Story by clicking on the Icon