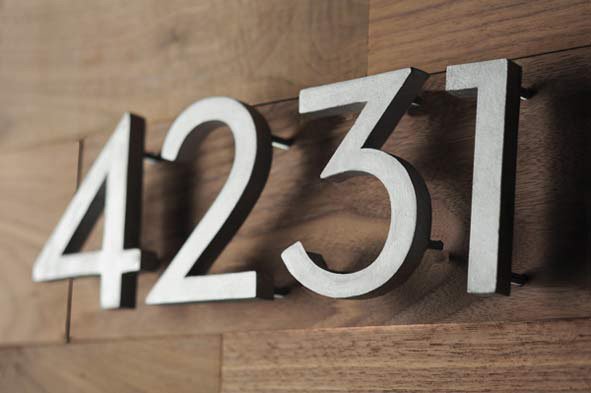 continued — "A number shall be prominently placed in the front (road side) of every house or structure having a separate address number.
"Mail boxes shall be marked with the house/structure number if the box is in front of and on the same side of the street as the house/structure.
"If the house/structure is not visible from the road and no mail box is beside the driveway leading to the house/structure, a sign or number post shall be erected to display the number. This sign or number post may display the number either vertically, from the top down, or horizontally.
"The structure number must be placed high enough so that it will not be obscured by snow during an average winter.
"The structure's number must be visible from the street or road, and shall not be or allowed to become obscured by tress, brush or otherwise.
"The number shall be reflected, 3 to 4 inches in size, and if affixed to a mail box the number shall be on both sides."
People who do not have their homes properly numbered can be fined up to $100 a day, according to the law.
Vote on this Story by clicking on the Icon