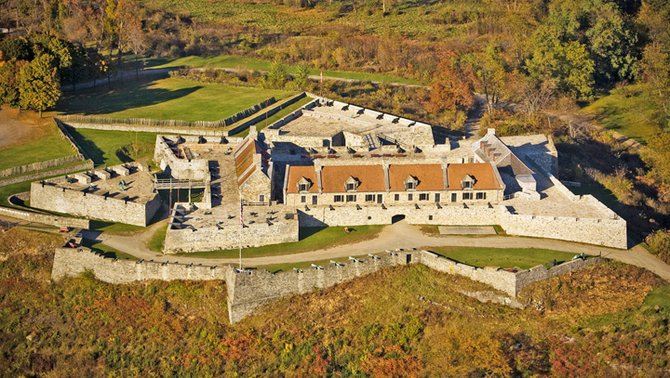 continued — Teachers will work with original documents in the Fort Ticonderoga collection, including Benedict Arnold's "Declaration of Principles" written at Crown Point in June 1775.
Tim Potts, president of the New York State Council on the Social Studies, will interact with teachers throughout the week, leading them through activities applicable to the classroom.
Several immersive experiences will be presented as part of the teacher institute allowing for teachers to gain a greater appreciation of the day to day work of Continental soldiers that served under Arnold, Strum said. Teachers will become the crew of a 30-foot bateau on Lake Champlain, construct a temporary brush shelter and work with Fort Ticonderoga's new equestrian program, learning how a horse is harnessed to pull a cart.
Vote on this Story by clicking on the Icon