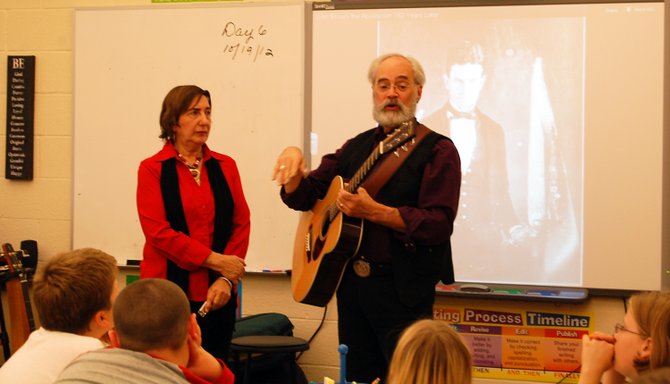 continued — In Franklin county grants were awarded to Hobofest, Chateaugay Children's Theatre, and the Foothills Art of Saranac Lake ArtWorks.
Arts Education Grants were awarded to seven teaching artists that will bring their crafts into area schools. Artists Nadia Korths and Adrian Carr were chosen in Franklin County.
Artists Grace Potthast, Sheri Amsel, and Elizabeth Lee were chosen in Essex County.
Artists Amy Guglielmo and Bucky Seiden were chosen in Clinton County.

The newly available Individual Artist Award was awarded to Helen Demong of Saranac Lake for her proposal of "Voices of Timbuctoo: An Abolition Oratorio."
Recchia said the Timbuctoo project was a leading contender because the project will encompass the history of abolitionist movement in the Adirondacks.
For a complete listing of decentralization funded projects, visit the NCCCA Arts Center's website at: www.plattsburgharts.org
For more information on the Decentralization Grant or the award ceremony, contact Kathleen Recchia at 563-1604 or e-mail grants@plattsburgharts.org.
Vote on this Story by clicking on the Icon