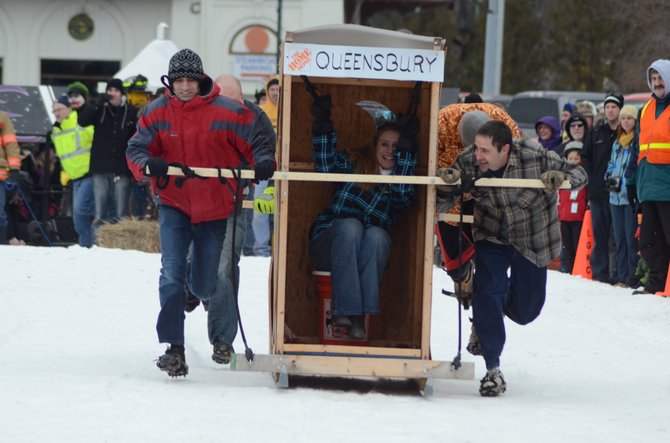 continued — Vocalist Lindsey Meade is providing music during the day, and the Ray Alexander Jazz Trio will be playing inside Jimbo's during the evening hours.
Any group of people or enterprise interested in entering the outhouse race or forming a broomball team should contact Cindy Mead at 494-3016 for details.
The outhouse race, with teams pushing their custom-designed outdoor privies over the ice, is scheduled to begin at 2 p.m.
Among those entered are teams from Gallo Realty, McCluskey's Hardware Abe Gadjo contractor with Jason Hill plumbing, Scott Hayes Contracting; Garwood Boats, and A.J. Baker Logging.
Mead said she had high expectations for attendance, considering the extensive advance publicity and the feedback she's already heard from community members.
"Everybody is talking about the Carnival — and with the recent event cancellations in the county because of a lack of snow, people are looking for something fun to do," she said. "We're expecting a pretty big crowd."
CUTLINE: "JPG"
W
Vote on this Story by clicking on the Icon