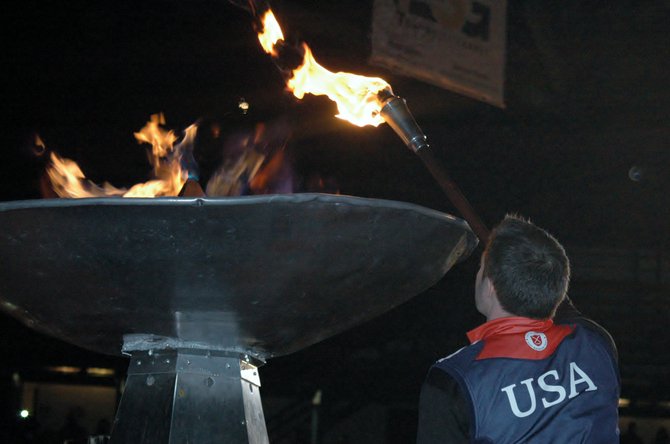 continued — "I love the competition of ski cross and have been in it for two years now," said Ruhl's cousin, Sloan Ruhl. "I would someday love to be in the X-Games. That would be cool."
That dream nearly died in November 2012 when New York State dropped the Games from the budget. However, two days later, an ad hoc regional coalition formed literally overnight, and decided these Games were too important to deny the state's youth. And so the continuity was maintained.
"I have had children who competed in the Empire State Winter Games, and it is a memorable experience to share with your loved ones," said State Senator Betty Little. "This area has done an outstanding job in keeping this great event a memory that will stay with these athletes for a lifetime."
And maybe, due to the ESWG, dreams of competitors like Sloan and Ryan Ruhl will take shape over the three day winter sports festival that could not go away.
For more information on the 33rd edition of the ESWG, please log on to www.empirestatewintergames.com.
Vote on this Story by clicking on the Icon