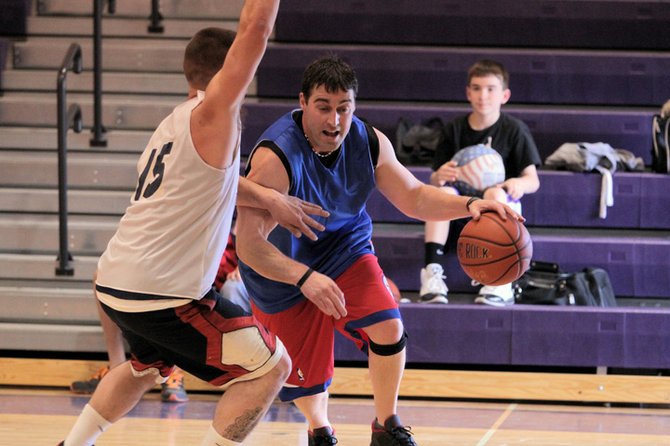 continued — The youngest players, those who graduated 2009 to 2011, finished fourth. That team included John Molina, Jake Kelly, Evan Glading, Robert Kearns, Robert teRiele, Tanner Perkey, Dan Morrison and Tyler Tucker.
John Molina was the three-point contest winner edging out Adam Porter, Matt Cossey and Bob Dedrick.
"This event continues to be a fundraiser for the Fourth of July," Dedrick said. "As in the past an admission fee will be collected and it is the hope that the community will help support the Fourth of July and also salute the former players and referees, who so generously devote their time."
The Fourth of July committee will also be selling refreshments during the event.
Vote on this Story by clicking on the Icon