Ticonderoga — Ticonderoga has a new second-in-command.
John Bartlett has been appointed Ticonderoga deputy supervisor by Deb Malaney, town supervisor.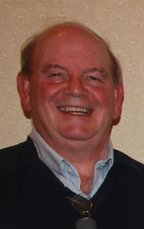 "I feel very confident that, if anything happens, the town will be in excellent hands," Malaney said. "I have great respect for John and his abilities. He's very involved in the community and has a strong financial background. He's the perfect candidate."
Bartlett replaces Jim Major, who asked the town board to replace him, citing other commitments.
As deputy supervisor Bartlett has the authority to sign checks, conduct board meetings and direct town departments in the absence of the supervisor. He does not have voting power during town board meetings.
A native of Ticonderoga, Bartlett is looking forward to serving as deputy supervisor.
"I am pleased to help in any way I can," he said. "While I was born and raised in Ticonderoga, college and my career in the financial side of insurance kept me away for many years. Since returning to Ti, I have taken an active interest in the community and have participated in a number of committees, projects and community service organizations."
Bartlett may be best known as chairman of the Ticonderoga Montcalm Street Partnership (www.timainstreet.org).
The Ticonderoga Montcalm Street Partnership is a not-for-profit organization established in 2007. Its mission is to create and enhance the economic, historic and social development of Ticonderoga's traditional business district, employing the National Trust Main Street Center's guidelines for organization, design, promotion and economic restructuring. Meetings are held monthly and volunteers are always welcome.
The group is responsible for the Ticonderoga Best Fourth in the North celebration, the annual StreetFest each summer and the Ti WinterFest.
Vote on this Story by clicking on the Icon