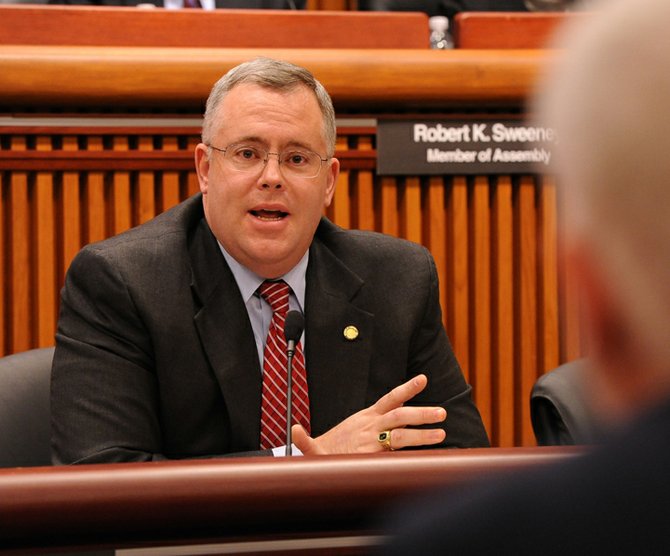 continued — The coalition has cited Lake Tahoe in Nevada, which implemented a mandatory inspection and decontamination program after Asian clams were discovered in 2002. Since that program was implemented in 2008 no new invasives have entered the lake.
"We should learn the lesson of Lake Tahoe," Mason said. "Having allowed too much time to pass and their Asian clam crisis to escalate before instituting a prevention program, Tahoe regulators have stressed the importance of swift and decisive action to stop invasives."
Assemblyman Dan Stec has not endorsed the mandatory inspection and decontamination program, but he expressed his support for the lake during a Feb. 6 Assembly Environmental Conservation Committee hearing with DEC Commissioner Joseph Martens.
"Lake George is crucial to my district, not only as a tourist attraction and source of revenue, but as a treasured part of our community's history," Stec said. "Ensuring that we protect this body of water and others like it is essential to the continued promotion of outdoor recreation and economic development in our region.
"I would like to thank Commissioner Martens for taking the time to discuss topics like invasive species and waterway protection. With his input, we can better figure out strategies to ensure our lakes and bodies of water remain the jewels of our community they are today."
Vote on this Story by clicking on the Icon