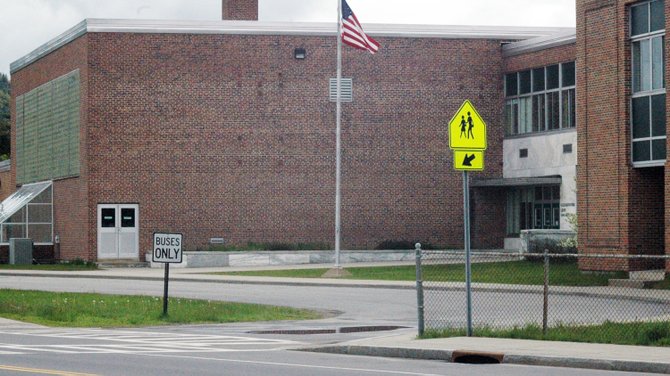 Elizabethtown — Voters in the Elizabethtown-Lewis Central School District will go to the polls in March to vote on a pair of building projects.
"This building is in fantastic shape and it reflects the years of commitment by the board of education, community, staff and students," ELCS Superintendent Scott Osborne said. "We want to keep it that way and there are some areas that need help. There is a lot of change in state education and we want to continue to have a solid facility. We really feel that while this is not the most glamorous to-do list, all of it is essential."
Voters will have two propositions to weigh when they go to the polls Tuesday, March 5, from noon until 8 p.m. Voting will be held in the main lobby of the school.
Osborne said the first project, at an estimated maximum cost of $341,293, would include replacement and/or renovation of roofs, refurbishing bathrooms in elementary classrooms, replacement of a sewage ejector pump, replacement of classroom hot water heaters, replacement of pumps and valves in the hot water heating system and technology infrastructure upgrades and improvements, all of which would be 100-percent funded through state EXCEL funding along with additional state aid.
"The funding for the project is very much separate from the school operating budget," Osborne said. "There would be no impact on the May budget with this project. These are essential renovations and upgrades that are needed to keep the building in good shape."
The second proposition, at an estimated maximum cost of $310,000, includes asbestos removal along with the removal of carpeting, tile flooring and tile mastic and the replacement of the flooring with new tile. If approved, the project would cost 4 cents per $1,000 of assessed property value to taxpayers over the next 16 years.
"We will need to cover one-third of the cost for this project, and we would need the community to examine paying for that," Osborne said. "The carpeting in the elementary and high school classrooms was a concern that was brought up in meetings about the capital project. The problem is that the carpets are glued to asbestos tile. When we pull up the carpet, we will have problems with the tiles."
(Continued on Next Page)
Prev Next
Vote on this Story by clicking on the Icon