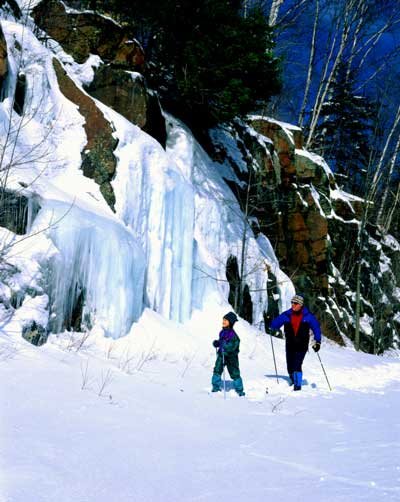 As a youngster growing up in the Adirondacks, I learned early on how to enjoy the winter and it's many offerings, which ranged from snowball fights to snow forts, sledding, snowshoeing, skiing and skating

I learned to embrace the winter at a young age, and how to take advantage of the recreational opportunities it offers.

In fact, until recently, I'd nearly forgotten about the many evenings spent atop the town hill tossing snowballs at passing cars. My memory was jogged just the other night, when a group of hooligans peppered my car with snowballs as I drove past the former scene of my crimes.

Adirondack winters can be the most extensive of all seasons, with snow storms typically arriving by October and the last of the snowpack hanging around until early May.
If a person doesn't know how to enjoy winter sports activities, it can become the cruelest of all the seasons, and up north, there is simply no way to avoid it. In fact, it is a key component the Adirondack culture. Most local kids know how to jump start a car by the age of 10 and by then, they've already been shoveling sidewalks for at least a couple of years. Around here, there's more money to be made shoveling snow than in mowing lawns.
Over the years, I've had the opportunity to introduce many guests to the joys of winter travel; but my greatest pleasure was derived in the process of introducing my own children to the joys of the season. They ski, skate, play hockey and both spent time with the luge and bobsled.
I've often been asked what's the most appropriate age to start a child on skis, snowshoes or skates. My standard response is, "As soon as it's comfortable for both you and the kids!"
(Continued on Next Page)
Prev Next
Vote on this Story by clicking on the Icon