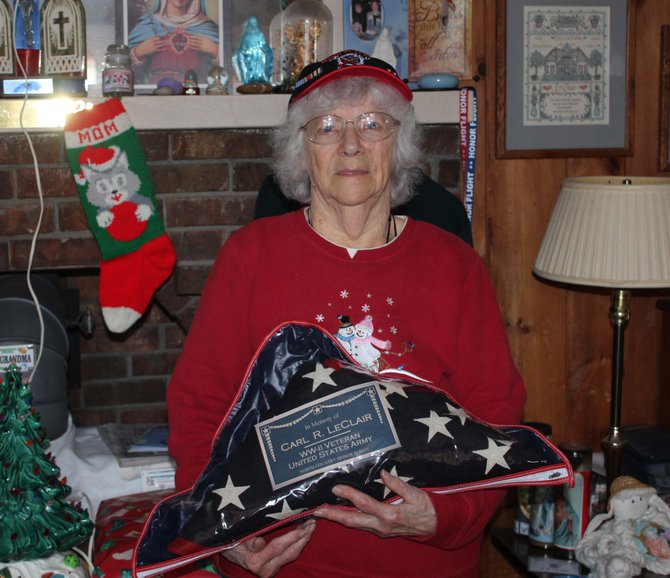 continued — "I'm very happy I served. I would've liked to stay in, if I hadn't gotten married."
Dorothy didn't talk about her service much, not even to her husband. In fact, her friends at the senior center were shocked when she was approached to participate in an Honor Flight to Washington.
As appears to be a unanimous sentiment with Honor Flight veterans, Dorothy was thrilled by her trip to Washington. Arlington Cemetery and the Changing of the Guards stand out as one of the high points to her.
"I loved it. It was tiring but it was so great. Right from the minute we got to the Oval until we got back to the airport," she said.
But there was another high point for Dorothy on the trip. While the group was at the World War II Monument, she was pulled out of the group by one of the Honor Flight organizers. She didn't know at the time what it was for.
"Someone from Honor Flight said 'Dorothy, come with me,' and I said it isn't time to go back yet!"
She was brought to the New York section of the Monument with her grand-daughter who had accompanied her to Washington, and was presented a flag in honor of her husband Carl, who had died in 2011.
Dorothy regularly attends Honor Flight events, representing a not forgotten, but possibly underappreciated part of the war effort: the women who served their country in World War II. For some, like Dorothy, it was a fight just to get to do that, but one that was well worth fighting.
Vote on this Story by clicking on the Icon