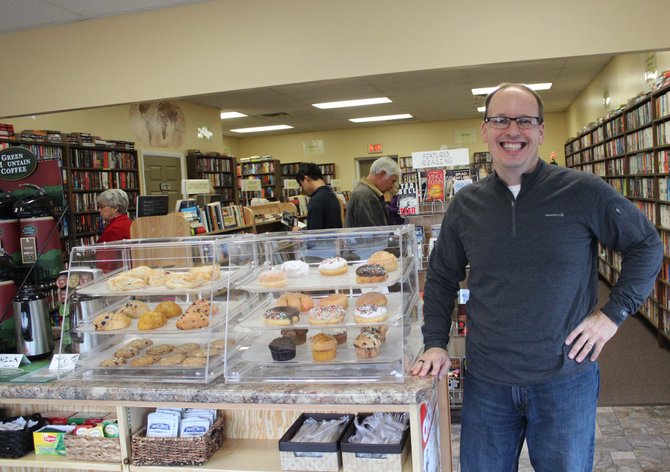 continued — That fell into place as well, when he found a space at 164 Boynton Avenue. He now works the crowd at the bustling bookstore like a man doing what he was meant to do.
"When you first get that diagnosis, it really opens up your eyes to a lot of things. It really puts into perspective what is important."
The shelves of the cozy space are packed with used and remaindered books, and he is constantly taking in new titles, along with the numerous banana boxes he still has in his garage waiting for space. Coffee and some pastries round out the motif, and business so far has been brisk.
McDonald doesn't worry about the nay-sayers who predict the end of the printed book. There's something about a book, he says, that will keep people coming back, so they have something they can hold in their hands.
There's something too about a second hand book, that has been given a second chance at doing what it was meant to do. McDonald was given a second chance as well, and he is making the most of it.
Vote on this Story by clicking on the Icon