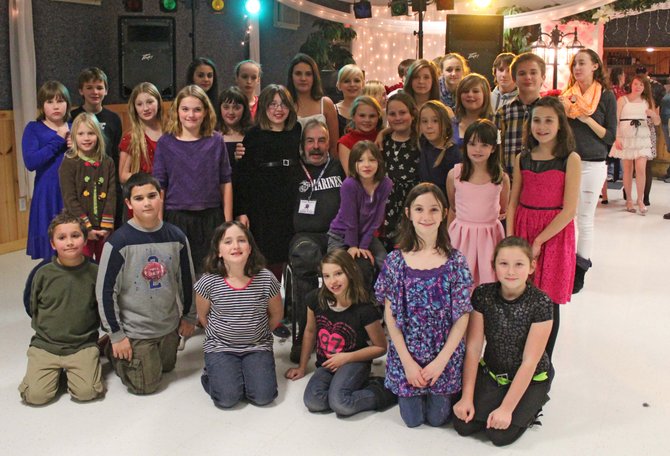 Altona — Whenever a bunch of Marines get together on a Friday night, someone might just end up with their head shaved.
That's exactly what happened last Friday, Dec. 13 at the Rainbow Banquet Hall in Altona, and it was for a good cause. Members of North Country Honor Flight teamed up with the Teens for Marines/Toys for Tots campaign to raise toys and money for needy North Country children. Their fund-raising plan: bid on whether or not the Marine gets a regulation "High and Tight" haircut. The Marine could bid to save his hair, and the money raised went to Toys for Tots. Honor Flight also brought toys they had collected leading up to the event, and auctioned off Honor Flight Teddy Bears as well.
The Marines, notably among them Essex County Sheriff Richard Cutting and North Country Honor Flight Director Danny Kaifetz, all lost in the end, and left looking much more like they did when they left Parris Island than they had when they started the night.
"Anyone can talk the talk," said Kaifetz, who needed the added push of his friends' rendition of the Marine Corps Hymn before he would sit in the barber's chair. "Last time I was shaved by the Marine Corps was 43 years ago. So you just know when you need to do the right thing, and we raised close to $3,000 tonight, with the toys Honor Flight provided, the bears and the cash."
What Kaifetz ended up with might not have been a regulation high and tight, but his surly mane was quaffed substantially by night's end.
But the Marines weren't the only ones getting into the spirit. Teens for Marines/Toys for Tots was started last year by Emily Estes, who is still not quite a teen herself. She came up with the idea for a dance for anyone who wanted to come, with the cover charge being an unwrapped toy. The Rainbow donated both the space and the D.J. for the event both last year and this year.
(Continued on Next Page)
Prev Next
Vote on this Story by clicking on the Icon