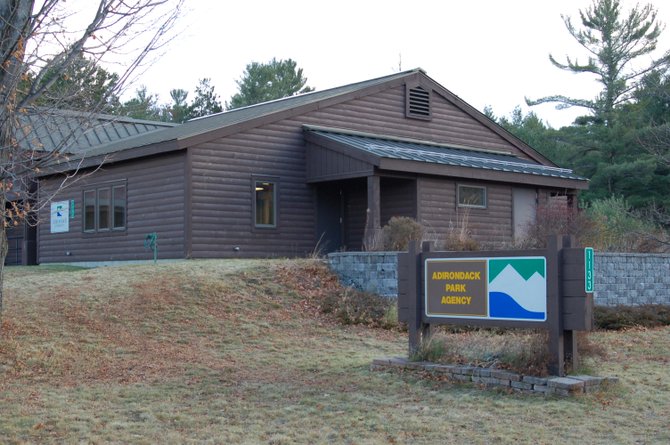 Ray Brook — It was a task that took a lot of time and a lot of compromise.
That is what members of the Adirondack Park Agency Board of Commissioners said Dec. 13 as they moved the classification recommendations on four parcels of land purchased by the state of New York from the Nature Conservancy, who had previously bought the same tracts from Finch and Pruyn.
The purchase included lands known as the Essex Chain Lakes Tract, Indian River Tract, OK Slip Falls Tract and the OSC Tract.
The board also recommended the reclassification of existing state lands in the adjacent Hudson River Primitive Area, Blue Mountain Wild Forest and Vanderwhacker Mountain Wild Forest.

The commissioners opted for preferred alternative 2A, dependent upon a bridge being constructed to connect lands across the Cedar River. The option called for a mix of land classifications, creating five new Forest Preserve Units and a multi-use Wild Forest corridor between the Primitive and Wilderness Units.
With approval, APA Executive Director Terry Martino will complete the SEQRA process before APA Board of Commissioners Chairwoman Leilani Ulrich sends the proposal to the desk of Gov. Andrew Cuomo for final approval.
After two full days of meetings focused on the land classification, Ulrich gave each member of the board a chance to speak on the matter before asking for a vote.
"It has been a remarkable time for the Adirondacks," Ulrich said. "From the entire state going forward on Propositions 4 and 5 to the regional council economic awards. I hope we can all have some time over the holidays to assimilate what that has all meant."
Ulrich also gave credit to the governor for being an advocate of the Adirondacks.
"I thank the governor not only for his leadership and encouragement but also his love for the Adirondacks," she said. "You can see the new excitement in the park because of what he has done. With these steps, 130,000 Adirondackers have truly been connected to 19 million New Yorkers."
(Continued on Next Page)
Prev Next
Vote on this Story by clicking on the Icon