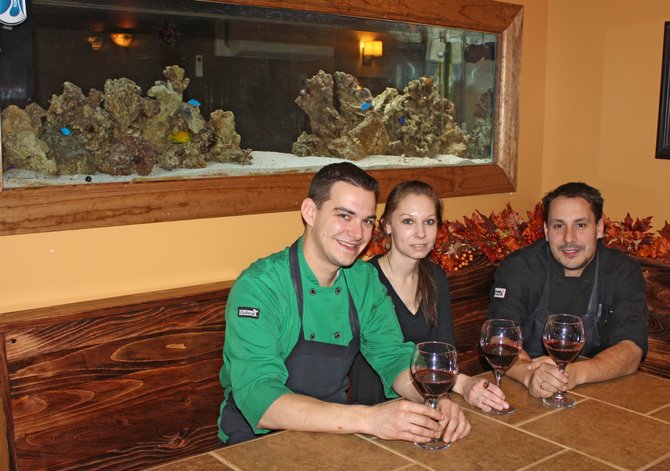 continued — "The people that I've met, becoming part of Plattsburgh's community, I really enjoy that. I love socializing with the customers, I love when they enjoy things. I love creating the new family that I have here. We're constantly trying to push the palette of Plattsburgh and seeing how far we can take it; learning, and just continuing to enjoy what we do."
INGREDIENTS:• 1 Tablespoon Vegetable Oil
• 6 Ounces Pancetta Medium Dice
• 1 Tablespoon Garlic Minced
• 4 Ounces White Wine
• 10 Ounces Heavy Cream
• 2 Ounces Parmesan Cheese Grated
• Salt and White Pepper To Taste
• 6 Ounces Cooked Penne Pasta
• 4 Ounces Smoked Gouda Grated
TO PREPARE:In Sauce pot add Vegetable oil and Pancetta Render Pancetta. Add Shallots and Garlic, Sweat until translucent. Deglaze with White Wine and Reduce by one-half. Add Heavy Cream and Parmesan Cheese Reduce until thick.
Fold Penne Pasta in Sauce, Salt and White Pepper to Taste.
Place in serving bowl, top with Smoked Gouda and enjoy.
Vote on this Story by clicking on the Icon