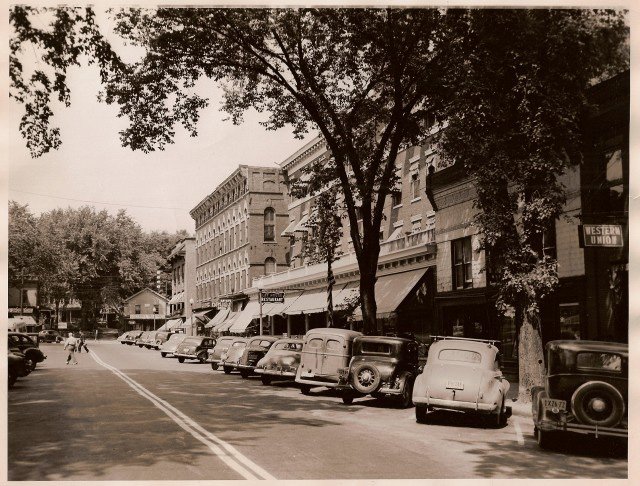 Port Henry — Port Henry will receive a face lift in 2014.
The village has received a $131,311 grant for the rehabilitation of six buildings along Main Street. The New York State Office of Community Renewal grant was secured for Port Henry by PRIDE of Ticonderoga.
"Hats off to the village of Pot Henry and the wonderful volunteers there," Sharon Reynolds, PRIDE executive director, said. "The energy and enthusiasm they've demonstrated shows Port Henry is ready for revitalization. They really want this to happen. It's going to be a great project."
The grant money will be distributed to six property owners in the downtown business district for repairs and improvements to buildings. Each property owner must match the grant money.
"People will notice facade work," Reynolds said, "But much of the work won't be seen — things like new furnaces, new wiring. The idea is to save these wonderful, old buildings and make them a vital part of the downtown community."
Reynolds declined to name the participating property owners. It's been three years since the initial grant application and she needs to confirm their continued interest in the program. If a property owner withdraws, the money will be offered to another person, she said.
The grant will also allow for the purchase of two period lighting fixtures for the Main Street park.
Port Henry actually applied for the grant in 2012 and was rejected. It re-applied in 2013 and was awarded the money.
"This grant is a matching grant with Main Street property owners," Tim Garrison, a Moriah town board member and leader of the Port Henry revitalization effort, said. "This is a great step forward in our economic development strategy."
Reynolds said the building improvements will range from $5,000 to $50,000. The work will be completed by local contractors.
"The building owners are making a commitment," Reynolds said. "It's a huge investment to make certain these buildings are important parts of the community for years to come."
(Continued on Next Page)
Prev Next
Vote on this Story by clicking on the Icon