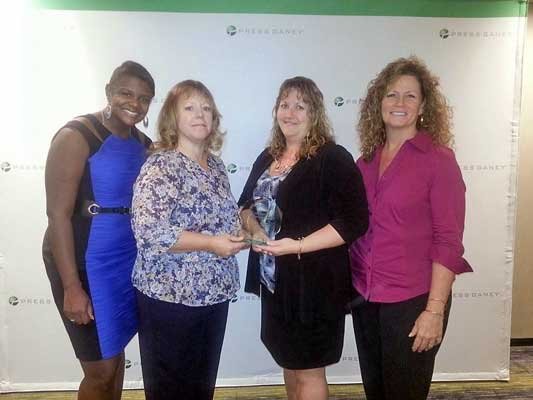 continued — According to Denise Plano, chief clinical and quality officer at ECH, the hospital is always working to improve.
"Staff is constantly working to find better and more innovative ways of providing patient care in each department," Plano said. "Patient surveys allow the hospital to understand its strengths, from a patient perspective, while identifying opportunities for change and improvement."
An important component of quality is feedback received from its patients. The hospital has been monitoring patients' views of the care and service received through surveys mailed out by each hospital department for a number of years. In 2011, Elizabethtown Community Hospital (ECH) selected healthcare survey specialist Press Ganey to independently and objectively survey its patients, measure their level of satisfaction and report the findings.
"We are proud to partner with Elizabethtown Community Hospital," said Patrick T. Ryan, CEO of Press Ganey. "Achieving this level of excellence reflects the organization's commitment to delivering outstanding service and quality. The hospital's efforts benefit patients throughout the area and will lead to improved patient experiences."
Vote on this Story by clicking on the Icon