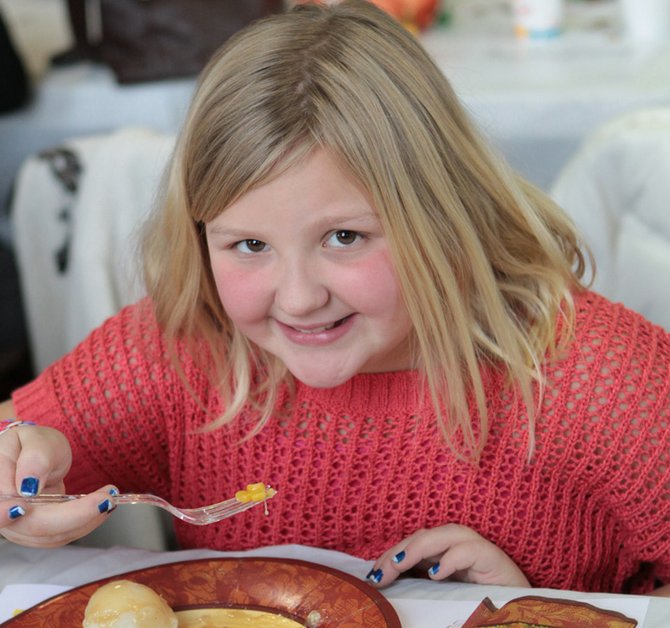 continued — Grant Goldberg, a first grade student at Mountainside, has a wish for his father.
"My Christmas wish is that dad would get a deer, his first deer," he said.
Others are keeping American service personnel in their thoughts at Christmas.
"My Christmas wish is to have all fighting soldiers to come home safely to their families," said Madison Fish, a Ti fifth grader. "My cousin Derek Ross is in the Air Force and has a son and wife. I am sure they want him home."
Noah Bogart, also a Ti fifth grade student, agreed.
"My Christmas wish is for soldiers to able to see their family for Christmas," he said.
Johnny Reale, a sixth grade student at St. Mary's School in Ticonderoga, wants service men and women to know Americans care about them.
"I want our soldiers to be safe and know that our country loves and supports them this Christmas and I pray for them to come home soon," he said.
Morgan Thatcher, a junior at Schroon Lake, has a holiday wish for the poor.
"I wish there was a less poverty stricken community in the U.S.," Thatcher said.
Corey Lender, a fifth grader at St. Mary's, agrees.
"I wish  that the world can find a solution for the hunger problem and that no child will go hungry this Christmas," Lender said.
Emilee Nolan, a third grader at Moriah, shares that thought.
"My Christmas wish is for all the homeless people to get gifts on Christmas," she said. "I wish that because the homeless people don't get gifts. I also wish this because kids are supposed to have fun on Christmas, but the homeless don't. I also wish this because I want kids to have fun on Christmas. Another reason is a lot of kids that are homeless cry on Christmas. That is my wish."
Vote on this Story by clicking on the Icon