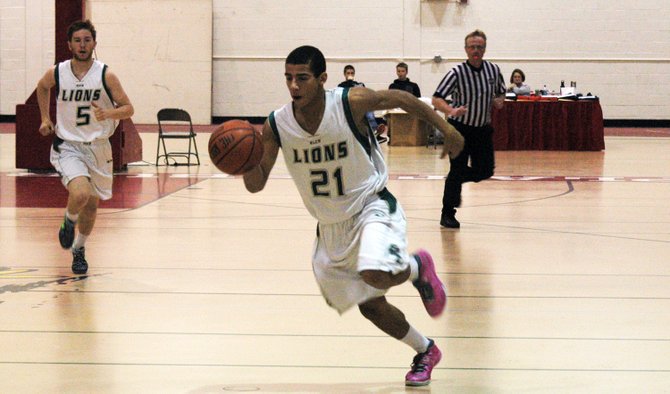 Girls basketball
Elizabethtown-Lewis 43, Lake Placid 15
The Lady Lions pounced on the Blue Bombers early, holding a 26-4 lead heading into halftime en route to their third win of the season. Jasmin Barnes continued her hot play early in the season, connecting on a pair of three pointers and scoring 20 to lead all scorers, bringing her average up to 19.0 per game.
Lions' leading scorer Lily Whalen (21.7) had 9 points which included a pair of hits from long distance, while Emma Disogra added 8, Savanah Graves 5 and Angel Barnes 1.
Seton Catholic 53, Westport 32
The Lady Eagles were unable to overcome an 18-3 run by Seton Catholic in the second quarter, leveling their season record at 2-2. Brendee Russell paced Westport with 12 points (17.3 ppg), while Danielle Schwoebel scored 8, Hannah Schwoebel 4, Felicia Kurth 4, Sydney Mitchell 2 and Emily Rascoe 2.
Ticonderoga 51, Willsboro 18
The Lady Warriors held tight with Class C's Ticonderoga for the first eight minutes, but were outscored 42-10 in the final three quarters in dropping their fourth game of the season. Taylor Bigelow and Rachael Burt each scored six points for the Warriors, while Andrea O'Hara and Payton Gough scored three each.
Boys basketball
Keene 40, Johnsburg 34
The Beavers outscored Johnsburg 24-11 over the middle 16 minutes of the game en route to their fourth win of the season, keeping their Division III record unblemished at 3-0. Colton Venner paced the Beavers with 13 points (16.0 ppg), while Brandon Dumas scored 12, Gabe Warner 10, Austin Brown 3 and Jesse Summo 2.
Elizabethtown-Lewis 52, Lake Placid 35
The Lions finished the game with a 21-12 fourth quarter to down Lake Placid for their first win of the season. Zac Noka-Bailey paced the squad with 23 points (15.5 ppg) with Cortland White adding 10, Jutsin LaPier 9, Austin Morris 4, Connor Marvin 3, RJ Plante 2 and Hugh Harwood 1.
(Continued on Next Page)
Prev Next
Vote on this Story by clicking on the Icon