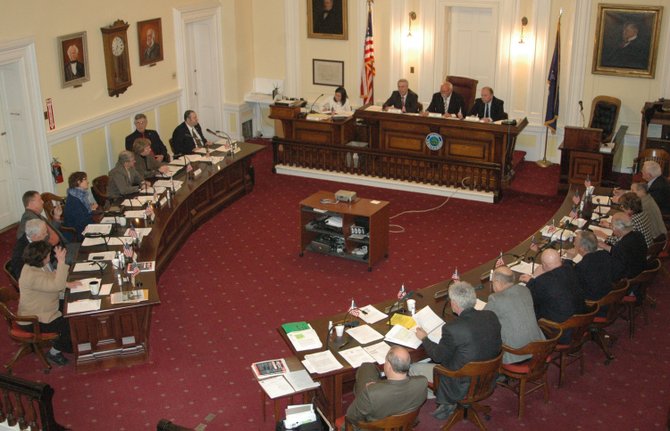 Elizabethtown — A proposed land swap between Essex County and the town of North Hudson has been put on the back burner.
The idea to forgive $16,933.01 in back property taxes and turn a portion of the former Frontier Town land to North Hudson was first presented in committee meetings Nov. 18, with discussion continuing during the Nov. 25 Ways and Means Committee meeting.
However, the discussions were tabled after supervisors questioned if the county should do this without investing more time into finding out what they would be giving away.
"Has anyone inspected the wood lot? Is there any reason that we could not look at it," North Elba Supervisor Roby Politi said. "You might have $50,000 to $60,000 worth of timber. It probably does not but it might. It just seems like we're voting on something and nobody knows the facts. I don't know what is out there."
North Hudson Supervisor Ronald Moore said timber was part of the reason the town was asking for the property.
"It was logged 15-20 years ago and there are existing skid rows on it," Moore said. "We want to use this land to extend our trail system and supply a long term timber system for our use in the highway garage."
"I am not against giving this to North Hudson, but I would like to know what each of these properties are about and then make an educated decision about this property," Politi added.
"My concern is the precedent that I think we are setting," Wilmington Supervisor Randy Preston said. "If everyone in here did this, then we would be putting ourself into a bad position as the county. On behalf of the county, I think that is an awfully dangerous road that we are going down."
"There have been instances of unique situation where the county has transferred properties," Newcomb Supervisor George Canon said. "It is not like this has never happened before, it has, just not very often."
(Continued on Next Page)
Prev Next
Vote on this Story by clicking on the Icon