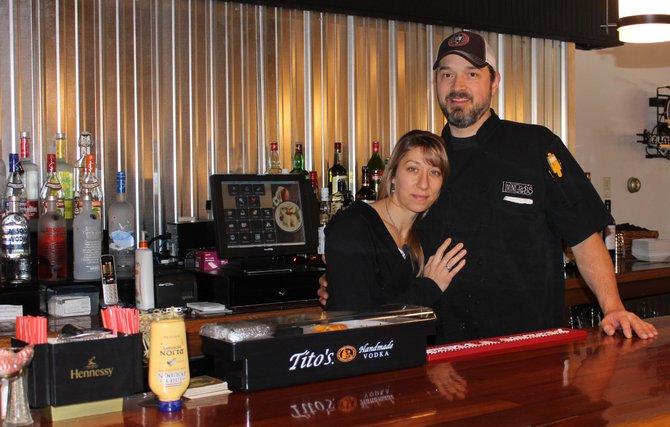 Peru — Livingoods Restaurant is open for business, and work on an upcoming brew pub is pressing ahead rapidly.
Since their soft opening last week, the restaurant has been packed with regulars of the former downtown business.
"We were full with familiar faces Wednesday (Nov. 27) night. There are some people we're not going to see as often, understandably so," said co-owner Jess Ray. "We're hoping that, we know everybody's gonna come out here at least once. I hope the ones that come out here and see what we can offer now, and the vibe that we're able to create here, will keep coming back."
Jess said that she and her husband Matt loved the time they spent in their downtown location, but the business needed to grow, and the space they were in simply wouldn't allow for that growth. They looked for another city location, but when the opportunity to move into the Bear Swamp Road location came up, it was a perfect fit for them.
"We hit a ceiling where we were, and we really couldn't do any more than what we did," said Jess. "My husband likes to say if a business isn't growing it's dying."
The main place where they are planning on growing is to brew their own beer, and have a brew-pub along with the restaurant. Construction on the brewery will be starting this week, all the brewing equipment has been ordered, and Jess said they expect to be turning out beer in April.
It's been a whirlwind of activity for the Rays since summer, closing one restaurant and opening another. Their new landlord closed on the building in July, and they were under renovation by August.
"We do have an extremely dedicated and hard-working staff here. I don't know what we would've done; we did the move, we pulled it off within three to four weeks. The core group of our staff just stepped up, and we couldn't have pulled it off without them. We just can't thank them enough for helping us make it happen."
(Continued on Next Page)
Prev Next
Vote on this Story by clicking on the Icon