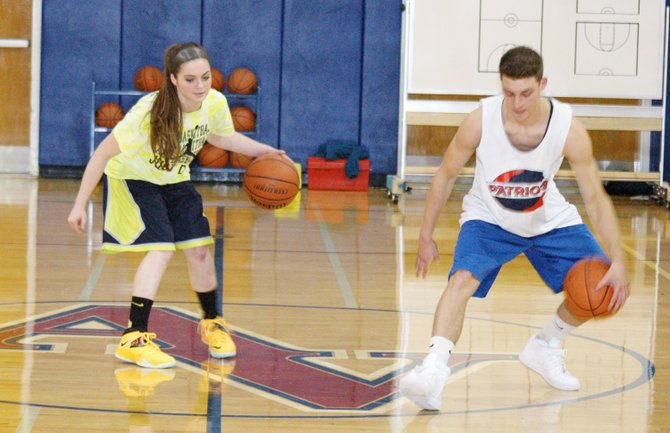 Clintonville — Here, the name of the school could be changed to PGHS - Point Guard High School.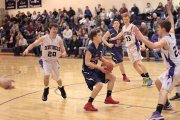 That's because the school is home to a duo of elite one-guards in the Northern Basketball League - boys' varsity senior Shane Douglas and girls' varsity junior Meghan Strong.
The duo both earned captain honors for the All Valley team and were named to NYSSWA All State teams. Both also led their respective Patriots' teams into the state tournament, where both lost to the eventual Class C state champions in Lake George (boys, regional final) and Bishop Kearney (girls, state semifinals). Now they return with a chance to repeat the feat, this season in Class B.
"I am going to go out this year and enjoy everything while it lasts," Douglas said. "This is a team of good friends that has bonded together pretty well. We come to work hard every day and we hope to have some good results."
"I think that we have a lot on our shoulders and everyone is targeting us," Strong said. "We are looking to come back just as strong this season and we have a good group of returning players and girls coming up that should fill in positions well."
Both Douglas and Strong have been running their teams from the point since elementary school, playing for their respective parents at Holy Name School.
"I've been playing point guard since I was five," Douglas said. "My dad was my elementary coach and while other teams were playing 12 or 14 games, we went 28-2 and lost to Clifton Park and Queensbury."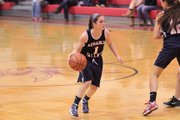 "When I was 3 years old I was always hanging out in the gym with my mom," Strong said. "I have been playing the position since I was at Holy Name and I wouldn't want to play any other position. Coach Long has helped me out a lot along with my parents and my brother who pushed me a lot."
(Continued on Next Page)
Prev Next
Vote on this Story by clicking on the Icon