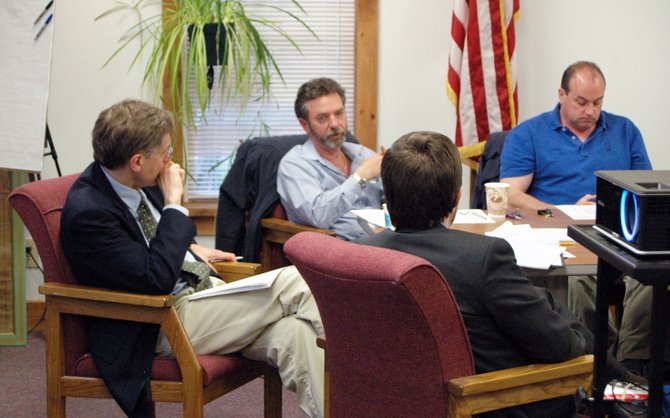 Keeseville — Members of the Keeseville Village Board of Trustees did their duty by adopting a dissolution plan after residents of the municipality voted in favor of ending the village earlier this year.
Now that a plan is in place with a referendum set for Oct. 22, Mayor Dale Holderman said he and his fellow board members are going to let people know how they really feel.
"Even though the board accepted the plan, we are all 100 percent against dissolution," Holderman said. "I feel that there are holes in the plan and that the savings it represents are not accurate."
The board accepted the plan that was created through a year-long process, which included the creation of a dissolution committee. Holderman, along with trustee Mary King, were members of the committee.
Holderman said one of his problems in the plan was how future salaries were calculated.
"They used the village labor rates to project payroll for the new town employees," Holderman said. "Historically, the towns have paid much more to their employees than the village has. I believe that creates a $300,000 to 400,000 shortfall in the estimates for services, and that is just in providing wages that are equal to what they have been paying before."
Throughout the committee meetings, discussion focused on if dissolution would mean lower taxes for residents of the villages along with comparable taxes for residents in the towns of Chesterfield (Essex County) and Ausable (Clinton County), both towns within the village limits.
The dissolution plan, with results from the study, stated that residents in all affected areas could save between $300 and $700 on their annual taxes. The calculations were based on a home assessed at $100,000.
Holderman said he was still unsure.
"I just couldn't see how the town could do all of this cheaper," he said. "To provide the same amount of services, it is going to cost more. I personally believe that 70 percent of the savings that this plan projects is not going to happen."
(Continued on Next Page)
Prev Next
Vote on this Story by clicking on the Icon