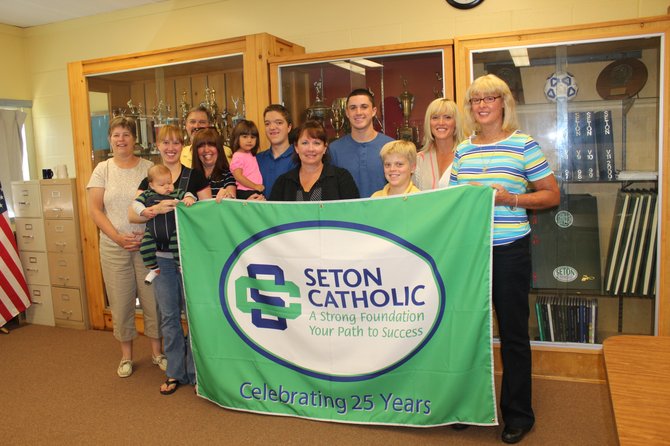 Plattsburgh — This year, Seton Catholic Central will celebrate its 25th anniversary, and brain-storming sessions have already begun as to how best to commemorate that milestone.
High on the list of priorities was the idea that any commemoration should involve some form of service to the community. The idea of a "25th Anniversary Challenge," where each current Seton family will be responsible for providing 25 hours of community service during the course of the school year, was well received by the planning committee. Twenty-five percent of that service would have to be completed by someone other than the student, in order to involve the families as well.
A reception for past students and teachers, highlighting a special event or person from each of the past 25 years, is also being considered.
Seton was founded in 1989 when St. John's Academy and Mount Assumption Institute merged. Seton is named after Saint Elizabeth Seton, who founded the first free American catholic school, and is the first American-born saint of the Roman Catholic Church.
Anyone wishing to help with the 25th anniversary, or with ideas to contribute, can contact Darcy Ziemer at dziemer@setoncatholic.net.
Vote on this Story by clicking on the Icon