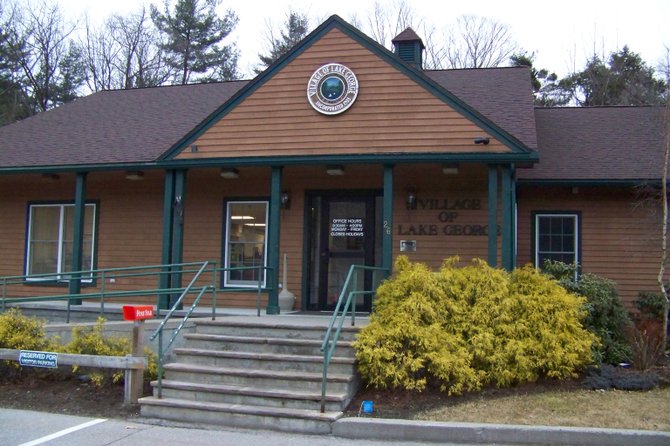 continued — • Amended the budget to allow for a $7,123 dividend from New York Municipal Insurance Reciprocal, reflecting better-than-expected payout experience for 2012 in the firm's underwriting of municipal insurance.
• tabled a request from Warren County to negotiate an agreement for the upkeep of the thousands of flowers adorning the new pocket park in front of the village Visitors' Information Center at Beach Road and Canada St. Blais said the recent reconfiguration of the intersection has been hailed as aiding vehicle visibility and traffic flow.
"We've received tons of compliments," he said, adding that the county may have strings attached to the contract — that the park may host only flowers. Blais said he'd like the park to have benches and perhaps an antique clock.
• approved hosting the Lake George Rendezvous Boat Show on Aug. 24, the Lake George in-Water Boat Show on Sept. 14 through Sept. 15, and the Lake George Polar Plunge on Nov. 16.
• heard a report from Blais that the plans for establishing a local Business Improvement District are moving ahead, and that a steering committee is making progress. The group has submitted a plan to the village that outlines the proposed district, its taxing plan including a specific tax rate, and a plan for expenditure of its funds. Blais praised Rob Gegor of Motel Montreal, citing his diligent work on the proposal. The BID steering group will be participating in a special meeting with the village board at 5 p.m. Thursday Aug. 22.
• approved awarding project management and construction inspection contracts for the development of the Charles Wood Park to Clark Patterson Lee Design Consultants, noting that former county Public Works chief Bill Lamy would be handling a lot of the chores for the firm.
•discussed the problem of some visitors not being able to find the rest rooms at Shepard Park Beach pump house. Trustee John Root suggested more signs, or a stenciled symbol on sidewalks to direct them to the facilities.
Vote on this Story by clicking on the Icon