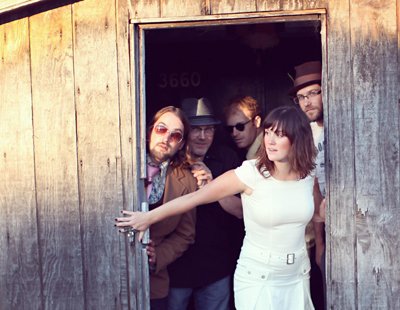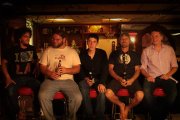 Universal Transit brings electric performance
PLATTSBURGH — Universal Transit will perform at the Monopole, 17 Protection Ave, at 10 p.m. on Aug. 16.
Universal Transit, formerly known as Quinn's Eskimo's Band, is an electric band based out of the Adirondacks.
Members Brian Intrary, Miles Mattison, Rob Steates, Josh Green, and Gabe Lockwood play a diverse blend of musical renditions including blues tunes, twangy tuns, Allman Brothers Band, Jerry Garcia Band, Grateful Dead and original material.
For more information call 563-2222.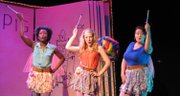 Funked Up Fairy Tales at Depot Theater
WESTPORT — "Funked Up Fairy Tales" opening performance to be held at the Depot Theater, 6705 Main Street, on Friday Aug. 16 at 8 p.m. Additional performances will be held through Aug. 25.
Funked Up Fairy Tales is a collection of delightfully twisted fairy tales for sophisticated children and grown-up kids. Welcome to the world of Titania, Faireetheeya, and Magikwanda, three street-smart teenage fairies with plenty of wise-cracking attitude - and a final Fairyland Academy exam that they must pass to graduate and earn their Happy Ending Crowns. In the process, they turn things upside-down, all to a soundtrack of genre-bending songs that all ages will be singing for days afterward. Funked Up Fairy Tales is an off beat cartoon brought to life onstage, with jokes, songs, and characters that will appeal to all ages, those young of years and those young of heart.
Tickets are $29. For more information call the theater at 962-4449.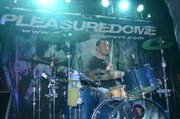 Pleasuredome will perform at Naked Turtle
PLATTSBURGH — Pleasuredome will perform at the Naked Turtle, 1 Dock Street, at 9 p.m. on Aug. 16.
The '80s band, PleasureDome, have made it their mission to bring back all the excess that was 80's rock – from Bon Jovi to Guns n' Roses – with a heavy dose of anything else that was trimmed in fringe, wrapped in spandex and soaked in Aquanet. If it rocks, PleasureDome is on it.
Vote on this Story by clicking on the Icon