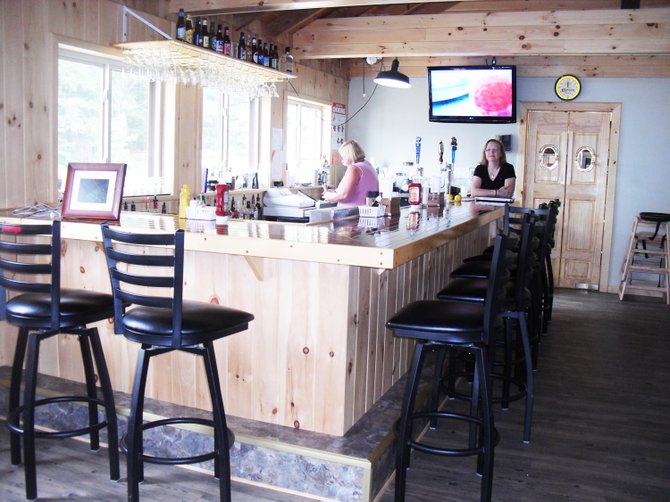 continued — "After having water sitting in here for weeks, and all the time it took, the marina is more accessible, and yes, I think that business has increased due to the new renovations," said Schwennker. "We really have to thank everyone who supported us and helped us out."
Contributing to the re-build of Indian Bay were many friends and neighbors who helped clear out debris and damage right after the flood. Many other businesses and friends worked closely with Patty and Joe to get the building to where it needed to be, such as Dave Gowans Construction, Sheehan and Sons (who helped raise the building and do new stone work), Jimmy Lee and Rick Mero (for painting), Alan Gardner (HVAC), Nick from B&G Equipment, Michael from Mr. Sub in Albany, and patrons Bill and Marilyn Lloyd, who have honorary seats at the bar for their contribution and support.
To support Indian Bay Marina and check out the new renovations and additions since the flood of 2011, stop by the restaurant on Willsboro Point off Corlear Drive.
Vote on this Story by clicking on the Icon