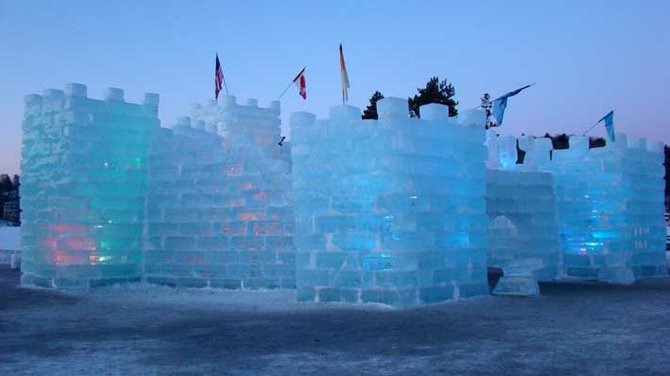 continued — The 10 chapters are: The Theme; Carnival Committee; Ice Palace; Royalty; Gala Parade; Other Events; Community Life; Some History; Mementos; and The Future. The chapter sponsors are the Adirondack Daily Enterprise, Casualty Actuarial Services LLC, Blue Line Brewery, Lakeview Deli, Rice Furniture, Small Fortune Studio and Woody's Brats & Hots.
The Saranac Lake Winter Carnival dates to 1897, when the Pontiac Club held a one-day festival and now includes a communitywide celebration with an Ice Palace, two parades, three fireworks displays, and a number of sports and cultural events. It is held in early February each year.
Flynn is the author of the six-volume "Adirondack Attic" book series and is currently the Assistant Managing Editor for Denton Publications in Elizabethtown, where he also serves as Editor of the North Creek News Enterprise. He is also a correspondent for North Country Public Radio and a member of the Saranac Lake Winter Carnival Committee.
Learn more about ordering a copy of "Saranac Lake Winter Carnival Memories" on the Hungry Bear Publishing website or by calling Andy Flynn at (518) 891-5559. The book retails for $24.95. For more information, visit www.hungrybearpublishing.com.
Vote on this Story by clicking on the Icon