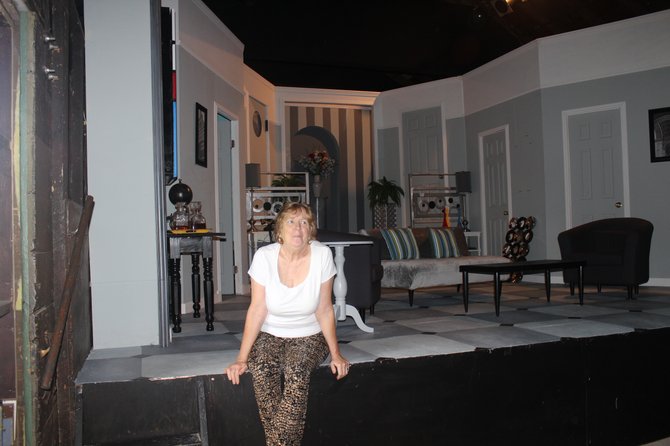 continued — "We're almost ready. Fortunately we have another two weeks to prepare," said Managing Director Angel Wuellner.
In the midst of the preparations for the Gala, the show Boeing-Boeing is nearing its closing Aug. 4. The theater company is preparing to unveil their newest show, the musical Funked Up Fairy Tales starting Aug. 9. Also in the works is Lombardi, a play about legendary football coach Vince Lombardi.
The theater's lobby is also currently playing host to to a "sap bucket art show," where local artists were given a sap bucket to use as their canvas. The colorful buckets ring the walls above the historic train depot benches.
There is also a jurried art show slated to run from Aug. 21 to Sept. 18.
Those interested in attending the Gala can contact the Depot Theatre box office at 518-962-4449.
CUTLINE: Shami McCormick, Artistic Director of the Depot Theatre, discusses their upcoming Gala.
Photo by Shawn Ryan
Vote on this Story by clicking on the Icon