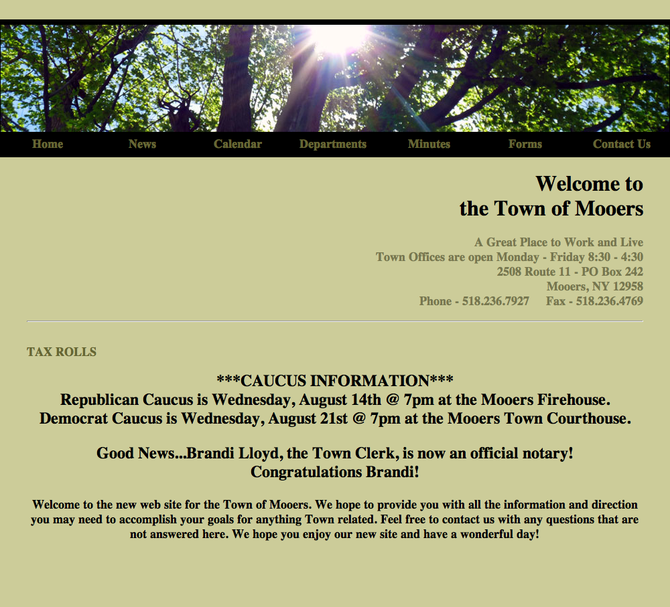 continued — The Minutes page shows the town meeting minutes dating back to January 2010. Anyone visiting this page can click on the dates and read about what happened. A reminder about the town meeting being held on the second Tuesday of every month as well is right at the top of the page.
On the Forms page, all the downloadable forms for Mooers are available for anyone seeking forms from Soccer Signups to Agricultural Exemptions.
Finally, on the Contact Us page are all the names that are known in the Town of Mooers, from Supervisor Cory Ross to Historian Carol Nedeau, their phone numbers and some email addresses.
To access the new Town of Mooers website, visit www.mooersny.com.
Vote on this Story by clicking on the Icon