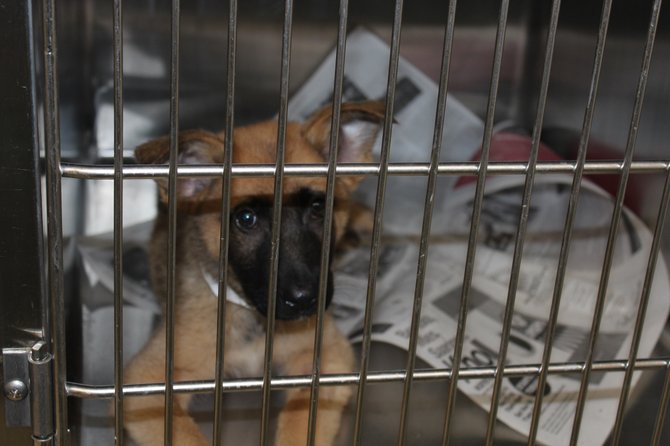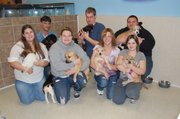 Plattsburgh police are asking the public to help in the search for 6 sick and abandoned puppies in Clinton County.
Police believe Michael Staley, husband of Northern Puppies Pet Store owner Tammy Staley, staged a burglary at the Northern Puppies store and abandoned 24 puppies around the Saranac area.
According to city police, Michael Staley admitted that he staged a burglary at the store, taking the puppies and then abandoning them in wooded areas around Clinton County to avoid paying costly veterinarian bills, because the dogs were sick.
According to a press release by Plattsburgh City Police, on Saturday morning, Aug. 3, an employee of Northern Puppies pet store, 11 Plattsburgh Plaza, reported the store had been burglarized.

When the employee arrived at the store she found the back door forced open. Money had been stolen from the cash register and shelving units had been knocked over. Twenty-four puppies between the ages of 8 weeks and 6 months had been taken.

Later Saturday night, police learned a family who lives near Strackville Road in Peasleeville found a German Shepherd puppy in the woods. A few hours later members of that family and friends went searching in the same general area and found another German Shepherd puppy.

Police were able to identify the dogs as those that had been reported stolen from Northern Puppies.

Saturday night and Sunday police used All Terrain Vehicles and searched the woods in the Saranac, Peasleeville and Dannemora areas. Police located another puppy in the woods in the area of Collins Road and Pup Hill Road. Three more of the Northern Puppies dogs were found by residents in the area and turned into a local veterinarian and shelter.
Through the investigation, police determined the person responsible for the reported burglary and theft of the dogs was Michael Staley.

(Continued on Next Page)
Prev Next
Vote on this Story by clicking on the Icon