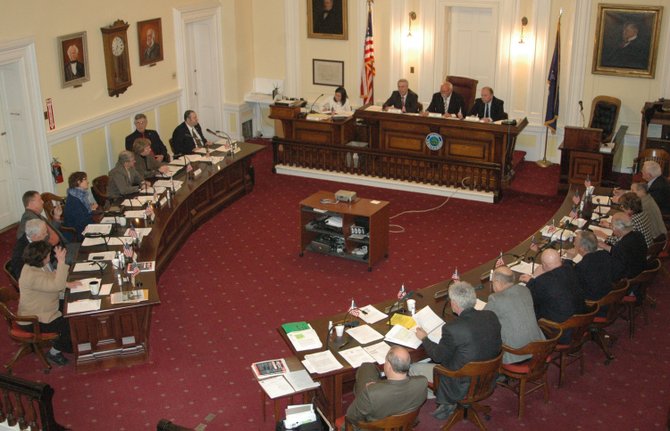 continued — "This is really a state issue because it is a state fire and building code issue," Minerva Supervisor Sue Montgomery Corey said. "If something were to happen to the house, I would want to know is there any liability on us because there was no review of the apartment before we rented."
"With what I have in writing and with the terms with what we can legally do, then yes, we are covered," O'Neill responded. "I have shared everything with our county attorney just to make sure. As long as we are following the law, then we are covered."
O'Neill said that if someone in the house reports that there is a safety issue, then they can stop payments to the landlord and call in a code enforcement officer.
"You do not get a lot of those because the tenant does not want to lose what they have," O'Neill said. "There are not a lot of options for them in Essex County in terms of apartments."
Elizabethtown Supervisor Margaret Bartley said that the county could make their own regulation.
"If the county says that we are doing an annual check of all our rental properties, then it is not something that the Department of Social Services is doing but the town or the county is doing," Bartley said.
Scozzafava said that making sure an apartment is safe was something he deals with at the federal level.
"I have an apartment that I rent to HUD and they are there every year checking on the condition of it," Scozzafava said. "If the federal government can do it, why can't we?"
"In our town, we have our own HUD program," Jay Supervisor and board chairman Randy Douglas said. "We have had to go in and shut down tenants. There has got to be a way to do it in the state."
Scozzafava also pointed a finger at absentee landlords.
"They are not here, and all they care about is making sure they get that check every month," he said.
Vote on this Story by clicking on the Icon