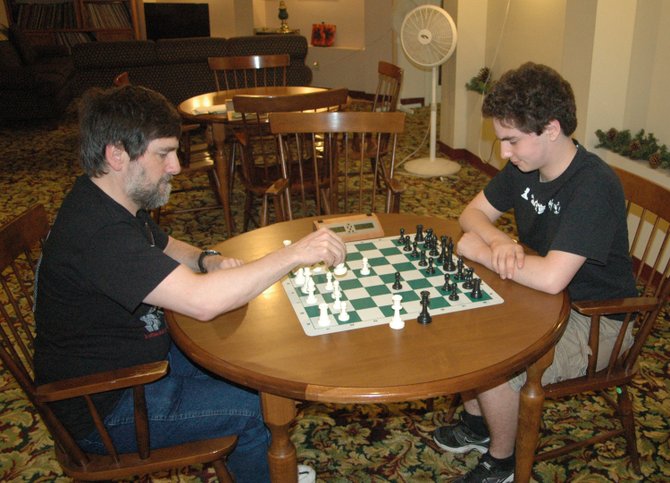 continued — Peter said that he enjoys meeting new players in tournaments and through the club, and continues to play with his new friends long after the competitions end.
"He does a lot of playing online with the people he meets," David said. "I think that this has helped him socially with all of the different people he has been able to meet."
"The game itself is fun, and it is fun to meet all these people who play," Peter said. "I met a particle physicist from New Jersey once."
The result?
"I beat him."
Peter said he hopes to continue playing in tournaments and events and working to improve his ranking on a regional and national level.
"I just want to keep rising, keep my rating going up and become a better player," he said. "The game has taught me how to use my time wisely and not to underestimate people. I tend to be an aggressive player and sometimes I will forget that while I am attacking, I have to defend myself as well."
For more information on the Saranac Lake Chess Knights, call 891-7117. Admission is free and materials are provided, as well as refreshments.
Vote on this Story by clicking on the Icon