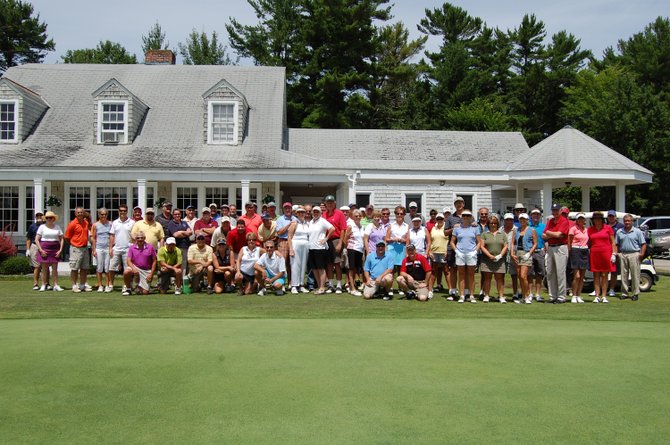 Westport — Golfers made it out for the first-ever Westport Hotel and Tavern golf tournament on July 12 at the Adirondack Golf Course in Westport.
Golfers enjoyed the cloudless sky, warm weather, and company of experienced competitive golfers and those who just play for fun. Hotel owners Jim and Jayne Vance said they couldn't have asked for a better day.
"It was finally a perfect sunny day in Westport," said Jayne. "We would like to thank the 76 golfers who made The First Westport Hotel & Tavern Golf Open a memorable success."
The winning foursome for the men were John Stahl's team and for the women it was Sally Gibson's team.
Teams were also awarded in various categories such as the longest drive, the most balls hit into the water, and the most balls hit out of play. Jim said it was a light and fun experience for everyone to get out and enjoy the beautiful weather, get to know members of the Westport community and highlight the diverse crowd at the Westport Hotel and Tavern.
Jayne said she the day wouldn't have been possible without the help of staff members.
"We would like to thank John and Lynn Hall for hosting our event and furthermore compliment the entire staff for the outstanding condition of the golf course," she said. "Considering the weather conditions during the past few weeks, the course was in great shape. The golfers really enjoyed a fantastic day at the club."
Jim said he hopes to make it an annual event.

Vote on this Story by clicking on the Icon