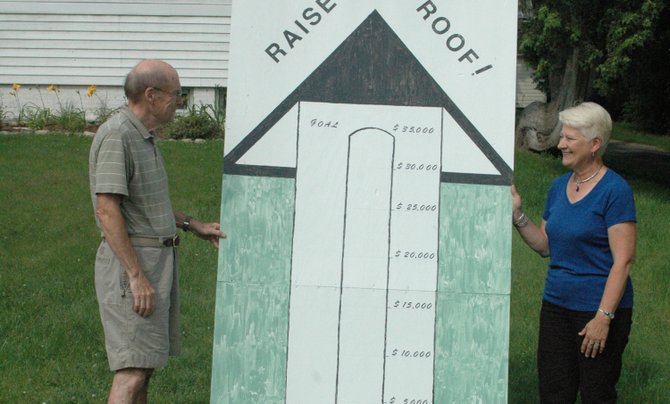 Westport — The Heritage House in Westport is continuing to host more and more activities for the community.
In order to keep doing so, members of the Heritage House Committee are launching their first major capital fundraising campaign to re-slate the roof on the 1877 former Baptist church.
"I have to watch over the nuts and bolts and take care of them when they break, and the roof is a pretty big part of the nuts and bolts," buildings and grounds chair of the Heritage House Committee Jack Buttimer said. "It is a multi-color slate roof, which is typical of an 1877 roof. We have not had any serious leaks yet, and we don't want to have any."
The committee is looking to secure $35,000 in funding to reach their goal, which would allow for a new slate roof to be placed.
"It is a little more expensive to replace with slate, but this is an historical building and we want to maintain it in that way," Buttimer said. "We want to replace the roof in its entirety rather than piecemeal because it would be more cost effective and it would ensure that we do not repeat this process again in four or five years."
Committee co-chair Nancy Decker said they would like to have the roofer begin the process of replacing the slate by the first week of September.
"To get this all done now is the definite goal, and the roofer said this would be a six week project, so we are hoping to get him in by then," Decker said.
"We hope to wrap up fundraising by August and by the end of that month know where we stand," Buttimer said.
The committee is planning to advertise with posters and fliers in town along with a bulk mailing to all of the residents, asking them for support. There also will be a "thermometer," outside of the Heritage House, tracking the progress of the fundraiser.
(Continued on Next Page)
Prev Next
Vote on this Story by clicking on the Icon
More like this story